According to the Earthquake Information and Tsunami Warning Center and Institute of Geophysics, an earthquake occurred in Bac Tra My mountainous district of the central Quang Nam province on December 3.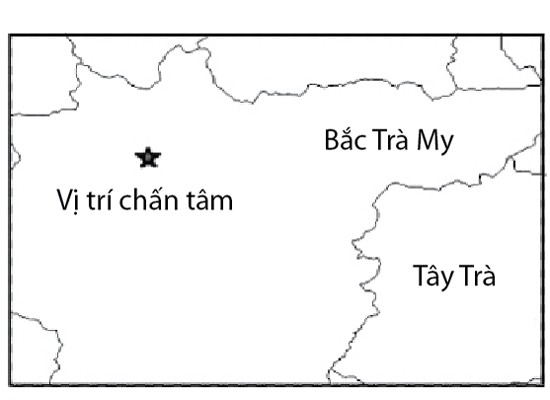 Map of epicenter location
The earthquake was measured 2.4 on the Richter magnitude scale at 7:08 am on Saturday.
It was centered at 15,325 degrees north latitude and 108,080 degrees east longitude with its epicenter location at 7 kilometers deep underground.
At present, the functional agencies continue eying on the earthquake to map its epicenter location and provide timely the announcement to residents.