The National Hydrology Meteorology Forecast Center yesterday announced that a cold air mass is forecast to hit the northern and central region of Vietnam in next couple of days.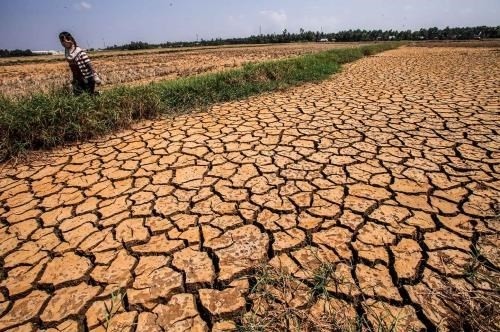 Illustrative photo:SGGP
The powerful operation of the cold air will cause small- heavy rains in the large- scale starting March 25- 26.

The daytime temperature in the northern mountainous provinces, including Hanoi capital can drop down 15- 17 degrees Celsius.
Because of its influence, both the Central Highlands and Southern region including Ho Chi Minh City will experience showery weather and thunderstorm tomorrow evening. Thus, local people need to pay attention to cyclone, hail, thunderstorm, lightning and strong wind.
In the following days, the center said that the weather condition of sun at daytime and no rain in evening will be able to return the country.

Yesterday, the center also warned about the ENSO weather phenomenon, which could change the weather condition from cold into warm phase and cause sea surface temperature of the Equatorial Pacific Ocean, has increased since the first months of this year.

ENSO (the EI Nino Southern Oscillation) will return the country at its first level of El Nino by June or July.

If ENSO changes to El Nino at the last three months of this year, the number of tropical low pressure and typhoon hitting East Sea will be more than annual year. However, the volume of tropical low pressure and storm hitting the mainland may be less than every year.

Flooding season in local rivers of the Central Highlands and Mekong upstream river will appear earlier than every year.