A hail accompanied with thunderstorm yesterday occurred in Dalat city of Lam Dong province and blew up many house roofs and hectares of plants.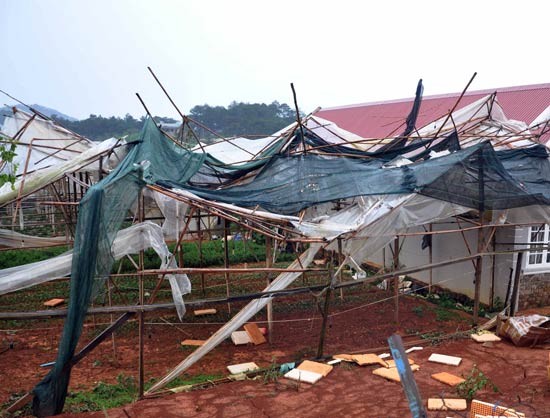 A glasshouse is destroyed by hail and thunderstorm. (Photo:SGGP)
A resident living in Vo Truong Toan Street of Dalat city said that 4, 000 onion-growing square meters of his family was destroyed completely by the 20 minute hail, an estimate damage of over VND 40 million.
Moreover, strong wind blew up six house roofs on Hoang Hoa Tham Street of Dalat city.
At present, local authority reports damages after the hail and thunderstorm swept through Dalat city yesterday.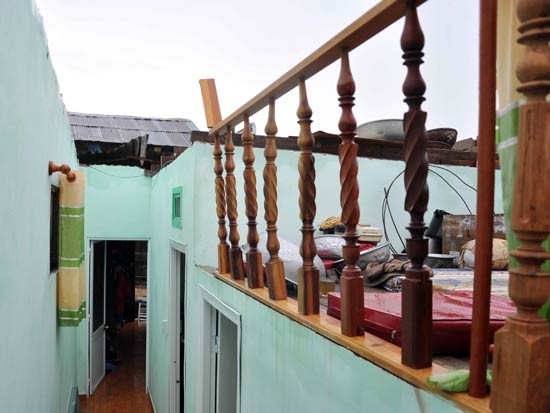 Strong wind blows up many house roofs. (Photo:SGGP)