An one hour heavy rain shouldered in the area of Ho Chi Minh City, causing serious flooding several streets in the evening of September 30.
Floodwater unexpectedly rise up and caused traffic jam and motorcycle engine failure during many hours in main roads like Binh Thanh district's Xo Viet Nghe Tinh, Ung Van Khiem street; district 2's Luong Dinh Cua, Tran Nao street; district 9's Do Xuan Hop and others.
Due to influence of heavy rains, most of piped drainage systems were overloaded and the construction projects stopped the flow, making rain water could not go down.
To cope with such bad situation, city need to build nine drainage systems to prevent flood tide pursuant to city's flooding control project.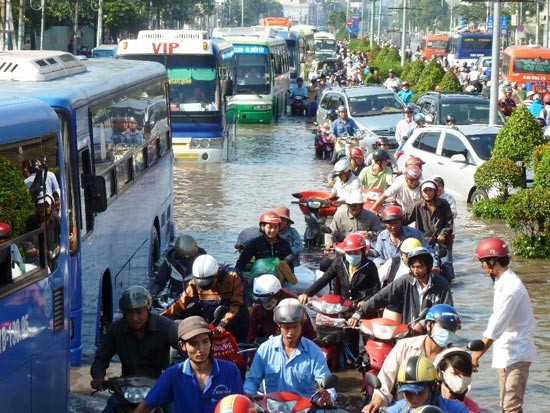 Floodwater caused traffic jam and motorcycle engine failure during several hours (Photo: SGGP)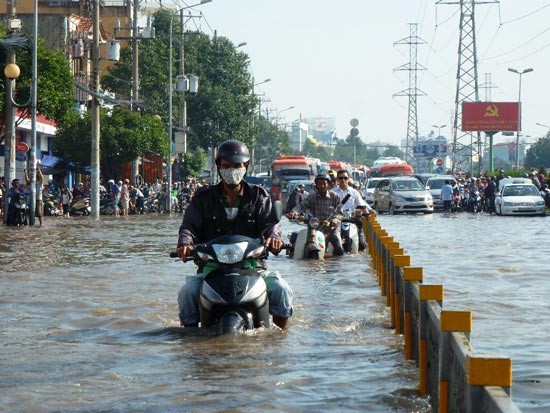 (Photo: SGGP)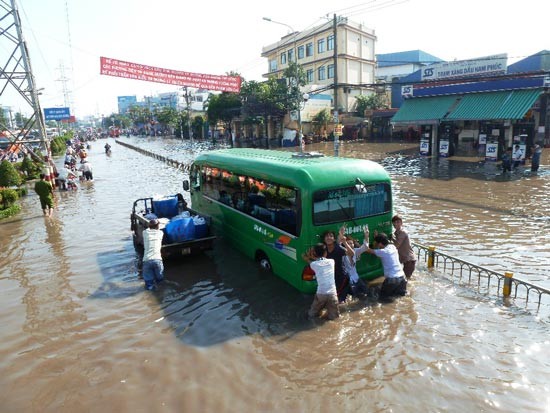 (Photo: SGGP)