According to the National Hydrology Meteorology Forecast Center, the southern region of Vietnam enjoys beautiful sunny weather without rain at daytime from February 18-23.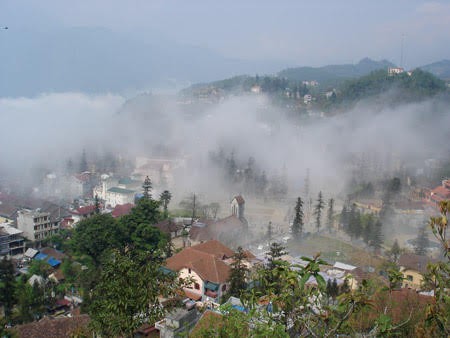 Fog covers the city in early morning
By February 24-27, deep cloud, rains and east-northern monsoon are forecast to appear in several localities.
Both Ho Chi Minh City, the southeast and Mekong Delta provinces will see slight fog in the early morning. The temperature will reach at 22-23 degrees Celsius at night, and at 31-32 degrees Celsius at daytime.
The new upcoming cold air is predicted to hit the northern and the central region from February 24. The cold massive will cause damaged cold in the north central provinces of Thanh Hoa and Nghe An, and the northern mountainous provinces with the temperature under 15 degrees Celsius.