The National Hydrology Meteorology Forecast Center warned that a heat wave sweeping the areas of Ho Chi Minh City and the southern region is expected to up daytime temperatures to 34 degrees Celsius in next couple of days.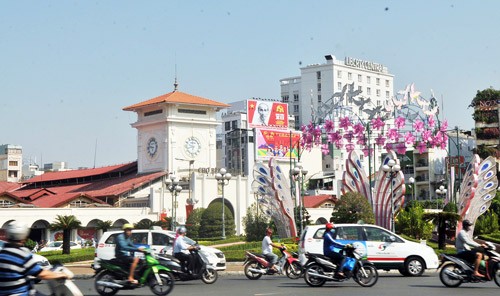 Citizens suffer hot weather. (Photo:SGGP)
The weather phenomenon of heat wave without rain is forecast to stretch in the southeastern provinces within a week.
Cold air mass is moving to the northern region of Vietnam which has influenced in the weather condition of the south- central and mid central provinces for previous days. The local people have enjoyed cool weather combined with small- medium rains.
A damaged cold is going to return the north and northern mountainous region in next two or three days therefore temperature in Hanoi will drop at 13- 15 degrees Celsius.