The area of the northern delta, Hanoi and Thanh Hoa province have suffered flooding on the large scale was due to prolonged heavy rains yesterday night and in the morning today, reported the National Hydrology Meteorology Forecast Center.

Unexpected low pressure zone caused heavy rains and flooding in Hanoi's districts such as Hoang Mai, Thanh Tri, Long Bien and Gia Lam district, added the center.

By 7 am today, the highest rainfall was measured at 50- 80 mm in the area of the northern delta and Hanoi, even in some places at over 100 mm such as Hoan Kiem at 190 mm, Bac Ninh at 120 mm, Hai Duong at 105 mm and Sam Son at 205 mm.

0, 2- 0,3 meters flood level blocked many routes, causing prolonged traffic congestion in Lang Ha, Hoang Quoc Viet, Phan Van Truong, Tran Quoc Hoan, Quan Nhan, Vu Trong Phung, Nguyen Son, Ngoc Lam.

Residents said that they were unable to sleep because their properties were sunk into water.

Heavy rain is predicted to cause flooding in low depressions tomorrow in Hanoi, Thai Binh, Nam Dinh, Bac Ninh, Thanh Hoa .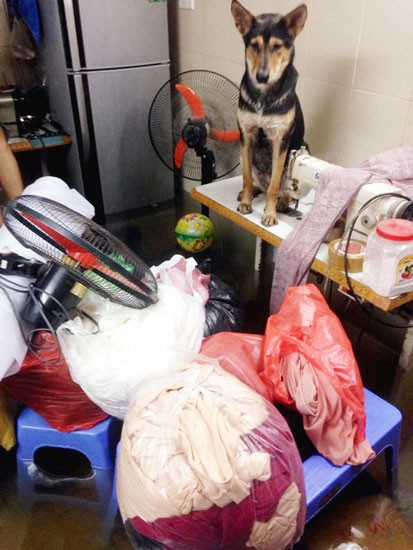 Flood swamps houses in Hanoi. (Photo: SGGP)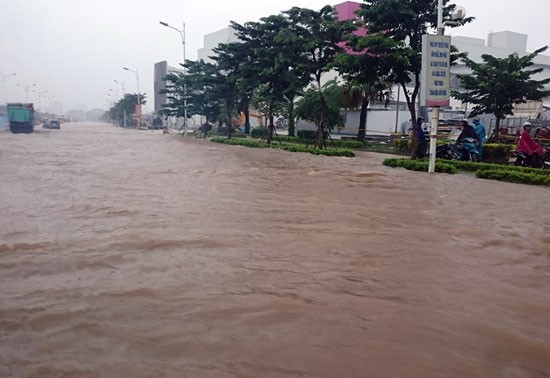 Flood level blocks many routes. (Photo: SGGP)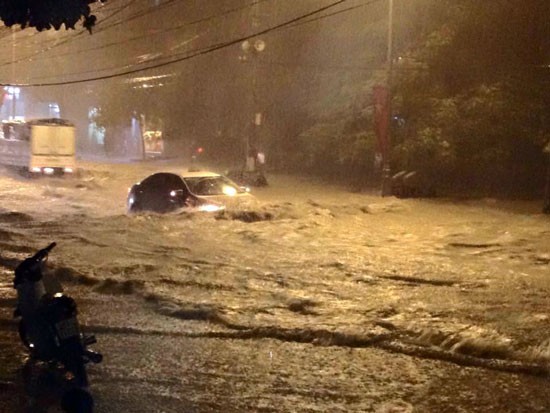 Heavy rain causes flooding in low depressions. (Photo: SGGP)