Many routes of Hanoi city have suffered flooding because of prolonged heavy rains with its peak rainfall of 150- 200 mm from last night until the early morning today.Over 1 meters flood level blocked many routes and caused serious traffic congestion in districts of Thanh Xuan, Ha Dong, Thanh Tri and Long Bien.
 
By today, many schools in Hanoi allowed absence of pupils to ensure their safety. At 8am today, flood level caused prolonged traffic jam in My Dinh bus station so thousands of bikes and cars could not move.
 
Due to increasingly flood level of 40- 50 cm, hundreds of families had to move their furniture and properties to safer places.
The National Hydrology Meteorology Forecast Center reported the area of the northern delta, Hanoi, Central Highlands and the southern region have suffered heavy rains with its rainfall of 42-227 mm.
 
By tonight, medium- heavy rains are forecast to cover the northern region.
 
Meanwhile, medium- heavy rains will threat the Central Highlands and southern region within next two or three days so people needs to look out of cyclone, hail and strong wind in the thunderstorm.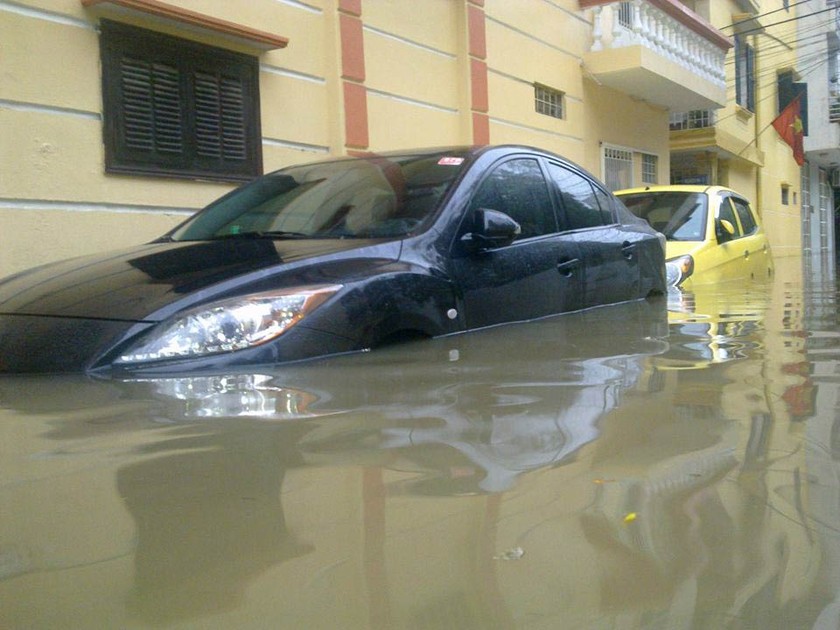 Flood level increases over 1 meters