Three days persistent heavy rains have caused serious flood on the large scale in Quang Binh province, reported the Department of Flood Prevention, Search and Recue of Quang Binh province on October 15.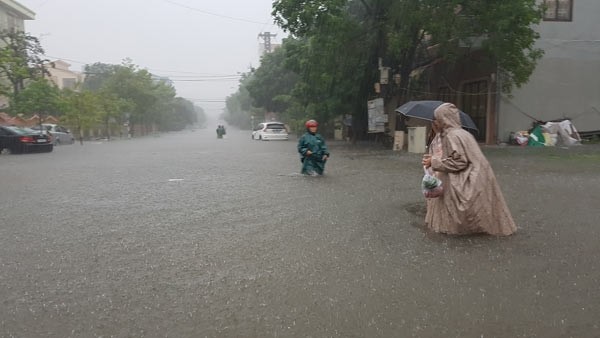 Heavy rain causes difficult travelling to all vehicles.
The highest rainfall in Dong Hoi and Dong Tam districts respectively reached at 770 mm and 621 mm.
In next 24 hours, heavy rain continues hitting the districts of Le Thuy, Quang Ninh, Bo Trach, Ba Don, Quang Trach, Tuyen Hoa, Minh Hoa and Dong Hoi city with its rainfall of 50- 150 mm.
The National Hydrology Meteorology Forecast Center warned that flood level continues rising rapidly while water level from the upstream of Thach Han River is flowing slowly. This is considered as the high historical record flood since 2007.
At present, traffic across the Ho Chi Minh Highway, National Highway 12 A, 1A was interrupted due to the rapid increase in water level. More than 3, 000 families in Tan Hoa commune were swamped by the flood. Railway across Quang Binh province has been also influenced by landslide. The flood cost the lives of at least five people.
This morning, flood level in the Gianh and Kien Giang River was measured at 9. 4 meters at Mai Hoa Station, and 3. 6 meters at Le Thuy Station respectively.
By this afternoon, water level in the Ngan Sau, Ngan Pho, Kien Giang and Thach Han River is forcaste to rise to the warning level 2- 3.
The local authorities and functional forces have made their efforts to help residents overcome difficulties after the natural disaster.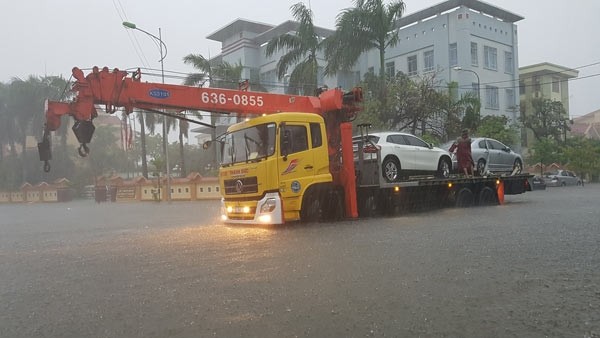 Functional forces have made their efforts to reduce the targets of poverty.