The National Hydrology Meteorology Forecast Center reported daytime temperature nationwide is going to reduce slightly in comparison with the previous years.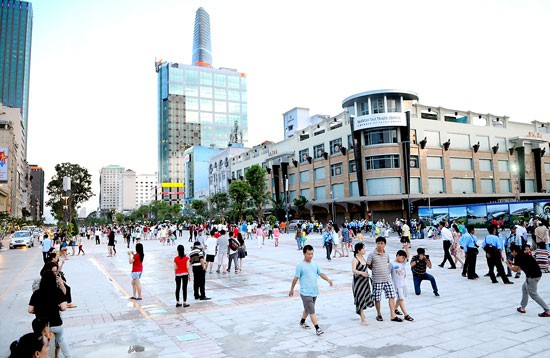 (Photo:SGGP)
It will be mostly sunny in the northern region and Hanoi with a high near 31- 35 degrees Celsius and low around of 21- 27 degrees Celsius.
The daytime temperature in the central region has increased by 1-2 degrees Celsius meanwhile the Mekong Delta region is expected to see medium-heavy rains and thunderstorm at night. The highest temperature is measured at 37 degrees Celsius.
In recent days, Ho Chi Minh City, the southeastern region, Central Highlands and southwestern region have experienced cooler weather with slight sunny and small rains. The high temperature will be around 33- 34 degrees Celsius daytime.
The weather experts predicted that the weather would be comfortable for students attending the National High school Exit Exam in the upcoming days.