The Southern Regional Hydro Meteorological Center has forecast that as soon as the 'Haima' typhoon disperses, hot and sultry weather will return.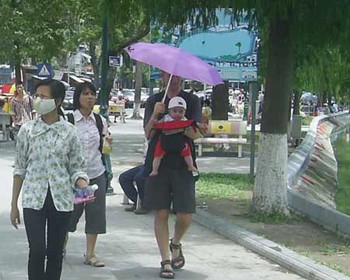 Hot weather to return in the next two days (Photo: Tuoi Tre)
Within the next one or two days, there will be occasional showers at night and early morning in the North. Heavy rainfall and thunderstorms are forecast in some places.
Hot, dry weather will prevail in both northern and central regions during the following week.
Temperatures in provinces from Thanh Hoa to Quang Ngai will stay around 35-37 degrees Celsius and may cross 37 degrees in some parts.
Rain will ease in the southern and Central Highland regions as the southwesterly winds decline.
Clear skies and sunny weather will be widespread with temperatures in some places touching 34-35 degrees.
The Mekong Delta will face temperatures around 32-34 degrees with dotted medium showers and thunderstorms in late afternoons. The weather on the sea will be ideal for fishing boats.