Hot weather has covered both the central coastal and the northern provinces on the large scale, reported the National Hydrology Meteorology Forecast Center on June 12.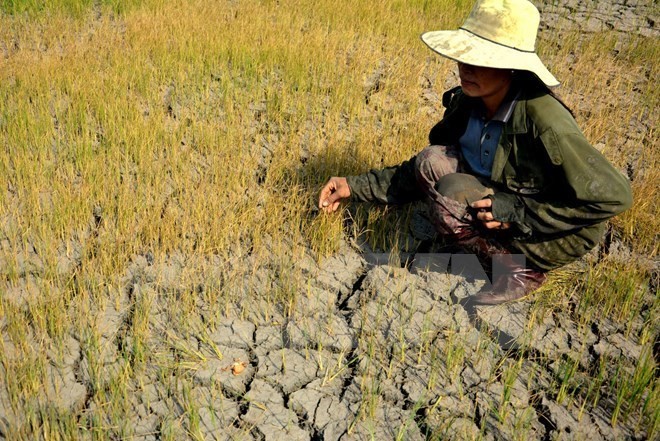 Heat wave will hit the central & nothern provinces in next days (Photo:Sggp)
Accordingly, the highest temperature in some places of Ha Tinh, Nghe An, Quang Tri, Thanh Hoa, Binh Dinh and Da Nang was measured at 36- 38 degrees Celsius.
By June 13, the heat wave continues covering the central coastal, the eastward and westward of the northern region with its peak temperature of 35- 39 degrees Celsius.
The weather situation is predicted to last next 3 or 4 days.
The southern region suffers the sunny weather at daytime and small- medium rains, thunderstorms at night with the highest temperature at 32- 35 degrees Celsius and the lowest temperature at 25- 28 degrees Celsius.