Hot weather is hitting the northern provinces from Thanh Hoa to Phu Yen provinces with its temperature at 35- 37 degrees Celsius on the large scale, even over 37 degrees Celsius in some places of Nghe An and Quang Tri, announced the National Hydrology Meteorology Forecast Center yesterday.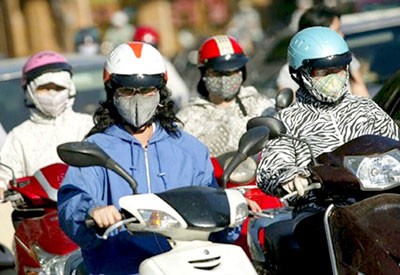 (Photo:SGGP)
Today, the highest temperature from Thanh Hoa to Phu Yen continued to maintain at 35- 37 degrees Celsius. 
By September 8, heat waves are predicted to become more comfortable in the northern and central coastal provinces. 
Ho Chi Minh City and the southern region will see sunny weather daytime and no rain at night. The highest daily temperature in the areas will reach at 35 degrees Celsius. 
According to weather experts, around 1- 2 storms and tropical low pressures are predicted to enter East Sea this month, and affect directly to Vietnam's mainland.
Because the northern region enters rainy season, there are around 3- 4 heavy rains accompanied with landslide and flash flood to hit the region.
 
Meanwhile, 1- 2 heat waves will continue to hit the mid central and south central region.