According to Director of the National Hydrology Meteorology Forecast Center Mai Van Khiem, a tropical low pressure system tended to operate stronger in the East Sea this morning.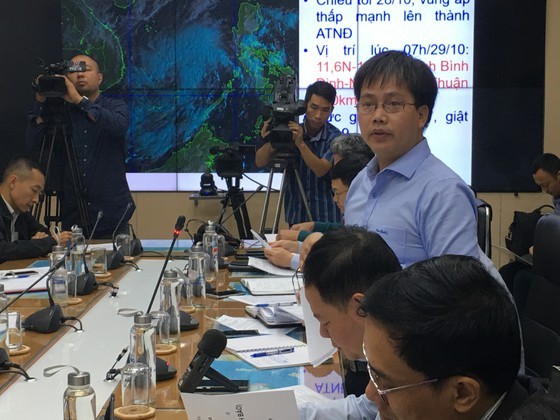 Conference of the National Steering Committee for Natural Disaster Prevention on preparedness and dealing with a hurricane, which is forecast to make landfall of Vietnam at daytime of October 30.
As forecast, the dangerous zone is able to turn into a typhoon with its rapid speed.
By the evening of October 30, the tropical typhoon is expected to make landfall of the South- Central region.
Khanh Hoa and Phu Yen are forecast to be the most affected provinces of the
upcoming storm.
It is worrying that the tropical storm will cause heavy rain in the Central and Central Highland region, similar to the huge flood in 1999.
According to the weather experts, high risks of huge floods and heavy rainy spells are able to follow the typhoon.