The National Hydro Meteorological Forecasting Center said that Typhoon Kaitak will move into the northeastern part of the East Sea by tonight, August 15.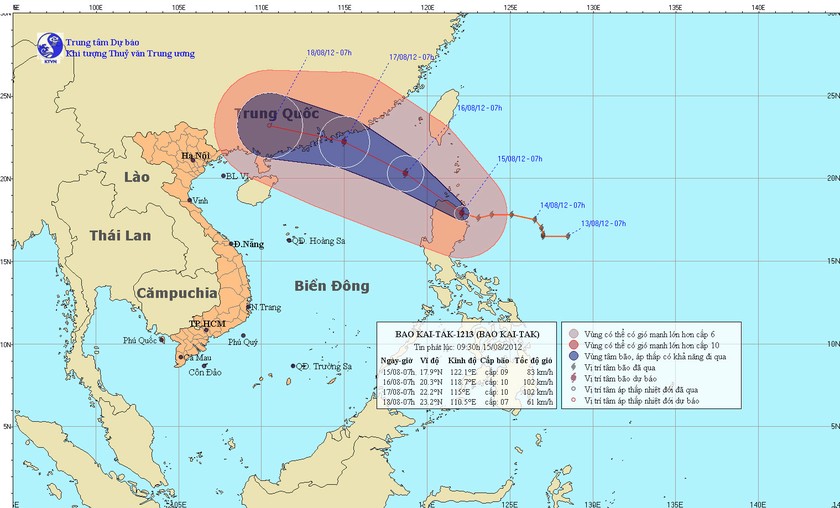 Direction of Typhoon Kaitak on August 15 (Photo: national weather bureau)
At 7am this morning, the storm was centered north of Luzon Island of the Philippines. Strongest winds near the eye were at level 9, and moving at 75-88 kilometers an hour.
Within the next 24 hours, Kaitak will move northwest at 15-20 kilometers an hour and might gain in strength.
By tonight, August 15, the storm will enter the northeastern part of the East Sea and stir thunderstorms and strong winds.
The storm will locate 20.3 degrees north latitude and 118.7 degrees east longitude, 810 kilometers east northeast of Hoang Sa (Paracel) Islands by 7am on August 16.
Wind gales will blow at level 9-10 moving at 75-102 kilometers an hour.