In recent days, heavy rains, cyclone and hail consecutively has swept through many districts in Lam Dong provinces, badly affecting to resident's life and production plant. 
By 2: 35 pm yesterday, hail and cyclone shouldered over Da Huoai district. Meanwhile, several hours heavy rains, hail occurred in Dalat city on the large scale.
On the same day, a cyclone blew up six house roofs and destroyed completely two glasshouses and many hectares of vegetable and fruit crops, which caused damage estimated at 1, 000 square meters.
Deputy Chairman of People's Committee of Don Duong district Le Huu Tuc said that local authorities and functional forces are trying to help residents repair and rebuild houses after the natural disaster.
By evening on Monday, Don Duong district's Military Steering Committee mobilized 150 staffs, armed forces to help residents repair the damage.
Statistic showed that the bad weather unroofed 59 houses and two hostels for teachers, destroyed completely around 61 hectares of flowers and vegetable crops and around 6, 7 hectares of glasshouses.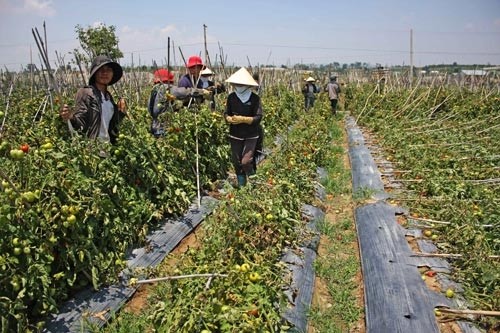 Cyclone blows hectares of tomato crops. (Photo:SGGP)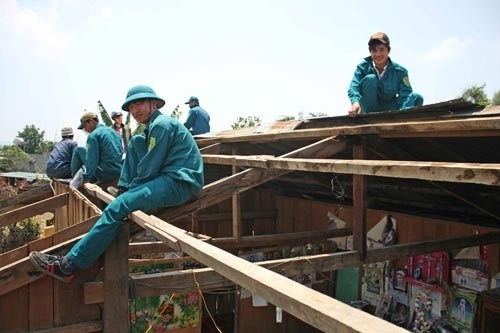 Armed and functional forces help residents repair and rebuild house after the natural disaster. (Photo:SGGP)