According to the National Hydro Meteorological Forecasting Center the current cold spell to affect the Northern and North Central Provinces will continue until December 29 after a new cold mass hit the northern and north central provinces from December 26 to 27.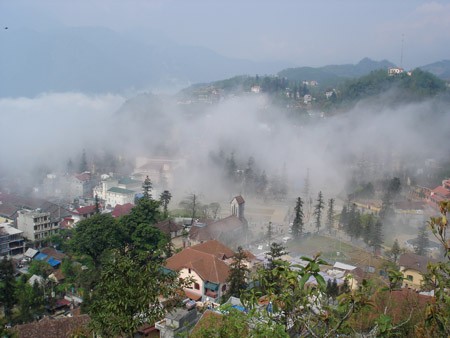 (Photo:SGGP)
Furthermore, temperatures will also continue to drop and the Northern Provinces have been warned against severe ice and frost.
Due to affects of the new cold mass, waters off central coastal and southern provinces will sustain wind speeds of level 6-7 with gusts up to level 8-9.
In Hanoi, the highest daytime temperature will touch 14-17 degrees celsius while in the northern mountainous provinces it will drop below 3 degrees celsius.
Meanwhile, the Southern Provinces will receive morning mist and the temperature in Ho Chi Minh City will remain around 21-24 degrees celsius.