Though the weather was sunny on Monday afternoon in the northern region and temperatures warmed slightly from 1 to 3 degrees Celsius, it still remained extremely cold in Sapa of Lao Cai Province.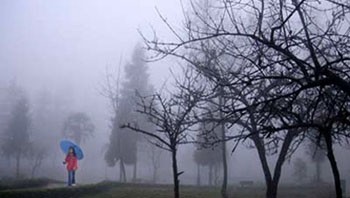 Northern region shivers under extreme cold (Photo: VietnamNet)
According to the National Hydro Meteorological Forecasting Center, regardless of clear skies, cold conditions will prevail in the northern region and have also affected the southeast and central highland regions.
Le Thanh Hai, director of the national weather bureau said that temperatures fell to 19 degrees on Monday in Ho Chi Minh City and other southern provinces.
Today city temperatures will remain at 20-23 degrees Celsius. Early mornings are a wee bit cold while the suburban areas are experiencing fog.
From December 15 the northern and central regions will experience yet another cold front, though of milder intensity than the last one.
More severe cold spells will occur from now till Tet lunar New Year, said Hai.