A cold front with its strong operation is moving from the Northern region to Southern region of Vietnam, announced the National Hydrology Meteorology Forecast Center on March 21.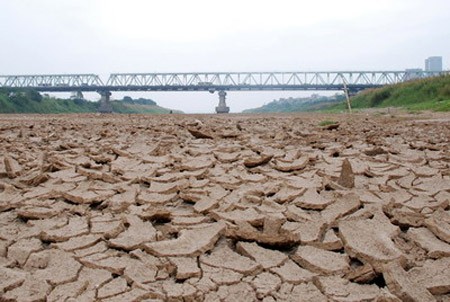 (Photo:SGGP)

By March 23, the cold wave is predicted to affect directly to northern east provinces including Hanoi; and then it is going to expand possibly to the northern west and the central coastal provinces.
 
Because of its effect and the strong operation of west wind, northern provinces will star suffering medium to heavy rains and thunderstorm on the large scale from March 23. Meanwhile, the north central and mid central provinces will see showery weather, thunderstorm, cyclone and strong wind speed. The northeast monsoon blows level 3 in the mainland.
 
The Gulf of Tonkin and offshore of the central region will see level 6- 9 northeast monsoon, high waves of 2- 4 meters and sea rough.
 
By March 24, the weather in the northern and north central provinces will become cooler.
 
Meanwhile, heat wave continues to threaten central highlands and southeastern regions with the highest temperature at 35- 37 degrees Celsius, even over 37 degrees Celsius in some places. The hot weather is going to last until March 24.