The National Hydrology Meteorology Forecast Center yesterday reported that one more cold front with strong operation has been hitting the northern and north central region of Vietnam.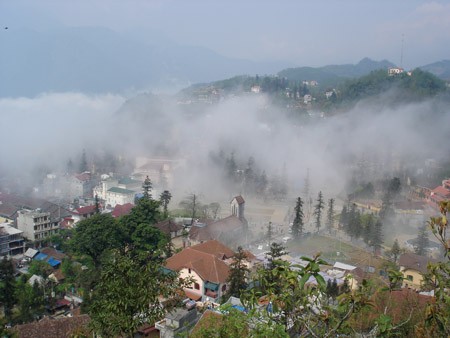 Cold front hits the northern region.
The damaging cold swept through the northern provinces on the large scale last night.

Because of the influence of the cold air, the areas of Gulf of Tokin and North of East Sea including Paracel Islands saw the northeast monsoon of level 6- 7, gusted up to level 8- 9. The daytime temperature dropped sharply to 2- 6 degrees Celsius at Sa Pa town of Lao Cai, to 7- 10 degrees Celsius on Mau Son mountain in Lang Son province.

The cold fronts are predicted to strengthen to the Northern region from now until this weekend. The highest temperature in Ho Chi Minh City is predicted to maintaine at 33- 34 degrees Celsius. The salinity level in river downstream has increased high from now to Sunday.


The salinity level in river downstream has increased considerably
The Central Steering Committee for Natural Disaster Prevention and Control required locals across the Northern and North Central regions should keep a close watch on accurate and timely weather information to provide to local residents.

In the related weather news, Forest Management Department under the Ministry of Agriculture and Rural Development said that the serious draught may cause forest fire in the central, central highlands and southern provinces.

At present, Lam Dong, Tay Ninh, Khanh Hoa, Gia Lai, Dong Nai, An Giang, Binh Phuoc, Ba Ria- Vung Tau, Ca Mau, Kontum, Long An and Ninh Thuan province have been warned of forest fire danger at level 5.

Forest Management Department asked the locals need to take measures to prevent forest fire, instruct farmers cultivate as plan, prepare human resources and facilities to protect forests.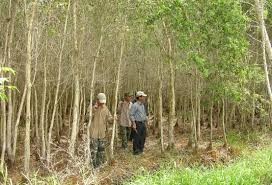 Locals have been warned of forest fire