The National Hydro Meteorological Forecasting Center has said that river level is quickly receding due to dry weather in the northern and central regions.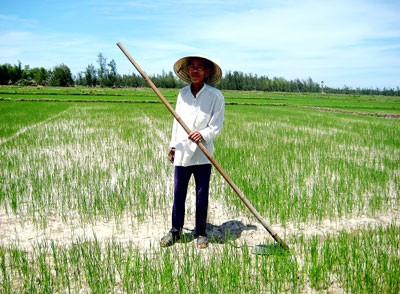 Parched rice fields in Dien Ban District in the central province of Quang Nam (Photo: SGGP)
Red River level dropped to only 0.96m in Hanoi in January. At present, it has slightly surged in the lower reaches thanks to water released for winter spring rice crop from hydropower plants like Thac Ba, Hoa Binh and Tuyen Quang.
The drought has also occurred in the central and central highland regions, where the water level on main rivers like Ma, Ta Trach, Tra Khuc and Cai Nha Nhang is 20-72 percent lower than previous years.
Salt intrusion is expected to occur earlier this year in river mouth areas in the central and Mekong Delta regions.