Late afternoon yesterday, it centered at 18.8 degrees north latitude, 116 degrees east longitude the north part of the East Sea. Its strongest wind speed near the center was 40 to 50km per hour.
Current tropical low-pressure system is moving out of the zone however it is forecast in the next 24 hours, tropical low-pressure will move slowly in the east with 5km per hour.
Due to the impact of tropical low-pressure system accompanied by southwest monsoon operation, from July 20 to 21, off the Tokin Gulf and the north part of the East Sea including Hoang Sa Archipelago and the coastal provinces of Binh Thuan to Ca Mau and Ca Mau to Kien Giang continue hitting torrential rains. The southwest wind would strengthen up to level 6, high waves at 2 to 3m.
The Center Committee for Natural Disaster Prevention and Control sent its dispatch to the provinces and cities of Quang Binh to Khanh Hoa to announce tropical low-pressure system and ask localities to instruct offshore vessels at sea to move out of dangerous zone.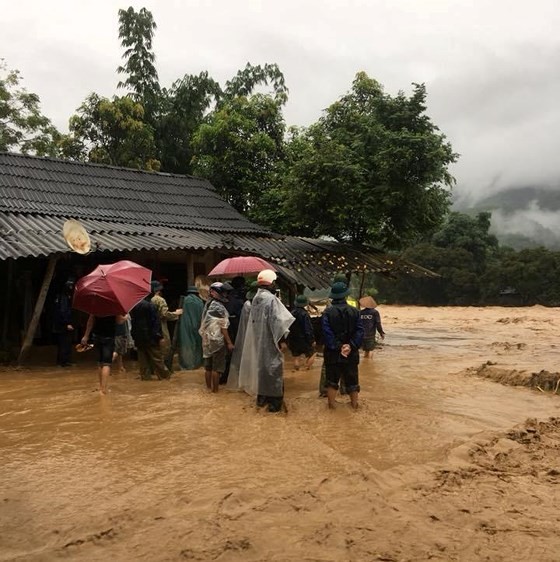 Flash floods continue suffering northern provinces