A small- scale rain lasted less than an hour causing flood on many roads and urban areas in suburban districts of Ho Chi Minh yesterday evening.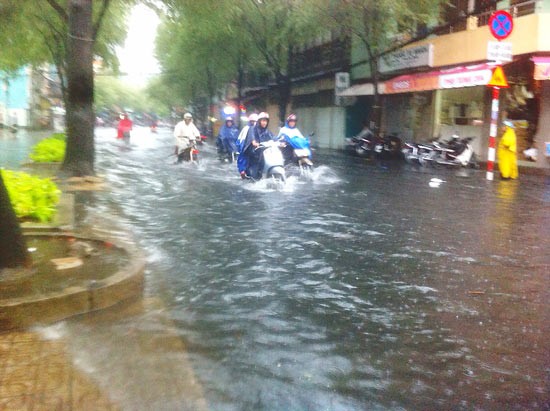 Small rain causes flood on the city district. (Photo:SGGP)

The rain caused serious flood and traffic jam in Binh Tan district and districts 6, 10, 11.

According to the Ho Chi Minh City Management Center of Anti-flood Program, there are around 40 roads flooded the rain and nine streets flooded by flood tide.

This year, the city will pose more actions to make more than 10 places without flooding. Currently, many anti-flood projects of the Ho Chi Minh City are scheduled to finish in the year like projects across Nguyen Van Qua (district 12), Kinh Duong Vuong (Binh Tan district), Do Xuan Hop (district 9), Nguyen Xi, Ung Van Khiem (Binh Thanh district), Mai Hac De, Le Thanh Phuong (district 8).