Drought and high- level salinity continue hitting southern provinces of Vietnam although the rainy season is coming, reported the National Hydrology Meteorology Forecast Center on May 16.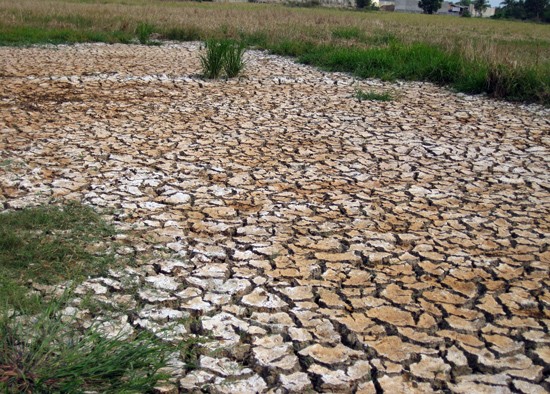 Drought and salinity continue hitting the southern region. (Photo:SGGP)

Current water from upstream in the Mekong River is measured higher than yearly average at 0, 5- 1 meters meanwhile water level in Mekong Delta's downstream rivers is lower than annually average at 0, 1- 0,3 meters.

At present, water level in upstream of Mekong River is changing following tide.
By next week, water level at Tan Chau and Chau Doc Station will change a little such as reaching respectively at 2, 200- 3, 000 cubic meter per second and 400- 600 cubic meter per second.
While water level on Tien and Hau River is forecast to be lower than same period last year from 0, 15- 0, 25 meters. Particularly, the highest water level at Tan Chau Station will reach at 0, 9 meters, 1, 05 meters at Chau Doc Station.
Current tide level at Sai Gon, Dinh An and Vung Tau stations has reduced sharply and salinity will increase higher than same period last year at the southern region's downstream rivers until now to May 20.