The National Hydrology Meteorology Forecast Center yesterday reported that hot weather at daytime and small- medium rain, thunderstorm in evening will hit the southern region this week.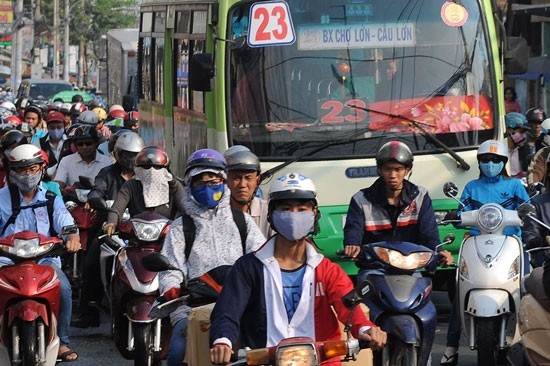 Hot weather hits Ho Chi Minh City and southern region on the large scale.

In the first days of this week, the highest temperature in the area will be up to 35 degrees Celsius.

According to the Asia Pacific Region International Hydrology Meteorology Forecast Centers, HCMC will face the highest temperature of 36 degrees Celsius.

From March 30, Ho Chi Minh City and the southern region are going to experience rain and thunderstorm on the large scale.
Meanwhile, the northern and central provinces will be influenced by cold air.
Currently, the daytime temperature drops down 13 degrees Celsius in the northern mountainous provinces, and 17 degrees Celsius in Hanoi.