Subzero temperatures, icy cold weather and heavy snow lashed across O Quy Ho Mountain Pass in Sa Pa District in the northwestern province of Lao Cai on morning of December 30.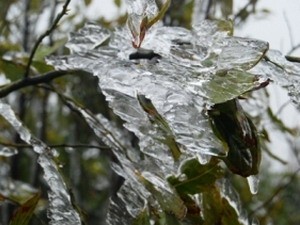 Subzero temperatures are causing ice layers to quickly form in open areas in Sa Pa District (Photo: VNA)
Temperatures plunged to below 10 degrees celsius with thick fog and moisture droplets forming into layers of ice on streets. The entire belt from O Quy Ho Mountain Pass to Hoang Lien Son Mountain Top is blanketed in white with snow and ice.
 
The northern region is currently reeling under a cold front that brought medium to heavy rainfall in several areas of the central region from late afternoon of December 30.
The cold front also caused rough seas in waters off the northern and central regions. Very strong winds have been lashing the Gulf of Tonkin and waters off the coastline of central provinces.
Area near Hoang Sa (Paracel) and Truong Sa (Spratly) Islands is seeing high waves of upto 4-5 meters.