The National Hydro Meteorological Forecasting Center predicts that the weather conditions during the coming holiday weekend will be sunny, with showers occurring in some areas of the country.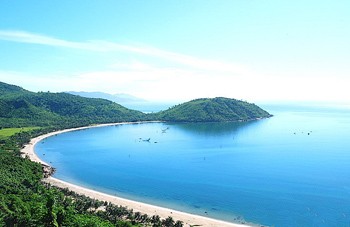 View of Da Nang Beach. Sunny weather is predicted for Central tourist destinations like Da Nang, Nha Trang and Phan Thiet
During the last two days, the northern region has seen showers at night and early morning.
However, during the two public holidays of April 30 and May 1, the weather in tourist destinations like Ha Long Bay and Cat Ba Island looks to be nice and sunny.
The Central region though may experience a heat wave. Daytime temperatures might reach 31-34 degrees Celsius while nighttime temperatures will hover around 22-25 degrees.
The weather forecast for the southern region is sunny though some places will receive showers by late afternoon during the weekend.
Ho Chi Minh City will be hot and muggy with the mercury rising to 36 degrees Celsius. On May 2 and 3, the temperature may drop, with light showers and thunderstorms occurring in some places.
The weather is therefore ideal for travelers to visit the sea beaches and enjoy other tourist spots in the country during the coming holidays this weekend.