A tropical low depression caused serious landslides and floods in Ly Thuong Kiet, Dong Da, Le Huan, Nguyen Trai and August 23 Street after it swept through Hue city on October 14.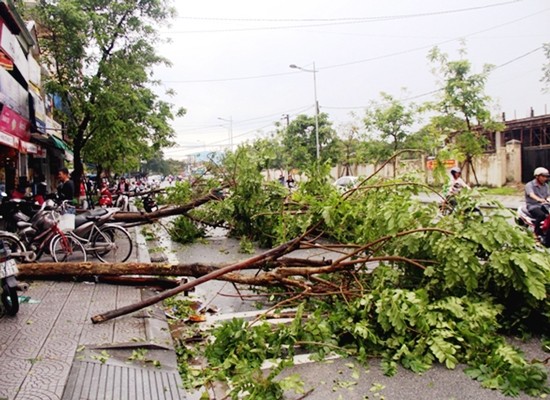 Powerful wind from the tropical low depression uprooted trees.
Particularly, a landslide occurred at Pe Ke mountain pass of A Luoi district. The powerful wind destroyed one house completely and seven house roofs.
Another landslide with a total length of 600 meters poured down the residential area in Lanh Giang seaport.
Nearly 200 households in Phong Dien district have been swamped by floodwaters, and 76 house roofs were blew off.
Heavy rains and powerful wind from the tropical low depression destroyed houses, schools and trees in Phu Vang district. At least one person was missed from the bad weather situation.