Heavy rains and blustery wind yesterday poured down and uprooted several century- old trees in Ho Chi Minh City, killing one and destroyed several houses and vehicles.
An old tree with a height of 30m was uprooted and fell down on An Duong Vuong Street in district 5, injured a man and destroyed three houses, ten of bikes and a car. The man died this morning for his serious injury.
The breakdown caused difficult travelling for vehicles.
A Peltophorum tonkinensis was uprooted on Hai Thuong Lan Ong Street by very heavy rains and strong wind. As soon as the breakdown, functional forces joined hand in cleaning uprooted trees along roads.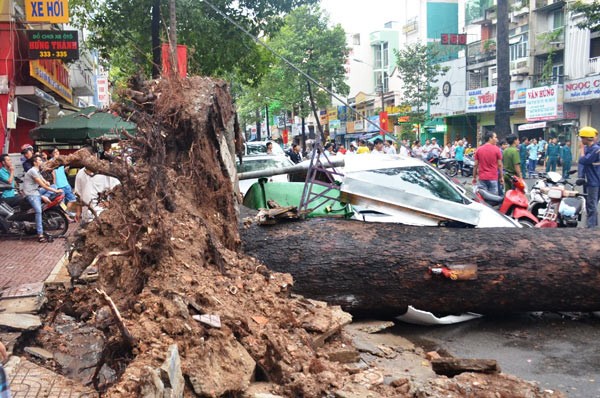 An old tree is uprooted and fell down on An Duong Vuong Street in district 5. (Photo:SGGP)