A tropical low pressure system brewed off the Philippines is heading towards the southern part of the East Sea.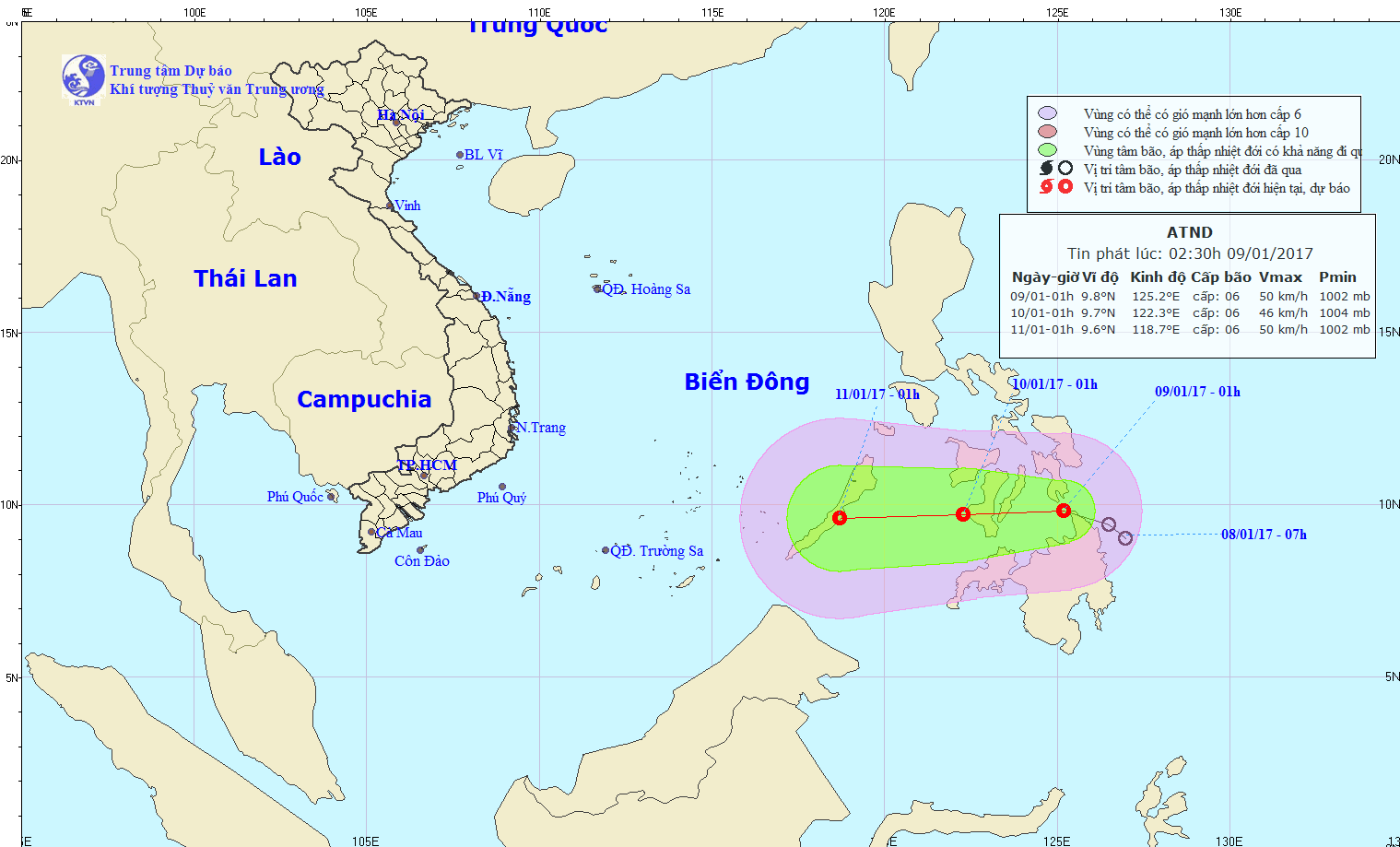 The forecast path of the tropical depression on January 9 (Photo: national weather bureau)
At 1a.m. on January 9, the center of the system was located in the southern region of the Philippines with the strongest winds nearing level 6-7, moving 40-60 kilometers an hour. It is forecast to move west 10-15 kilometers an hour in the next 24 hours.
Early this week, the northern region will see widespread rain under the influence of an intensive cold front combined with a low pressure trough. Mountainous provinces will have medium to heavy rain.
The weather will be fine in HCMC and the southern region, sunny in daytime and no rain at night. Temperatures will swing from 25-32 degrees Celsius.