According to the latest weather news from the National Hydrology Meteorology Forecast Center, a tropical low depression was positioned at 14.8 degrees north latitude and 116 degrees east longitude, at around 460 kilometers of the southeastwards of the Paracel Islands in the early morning today.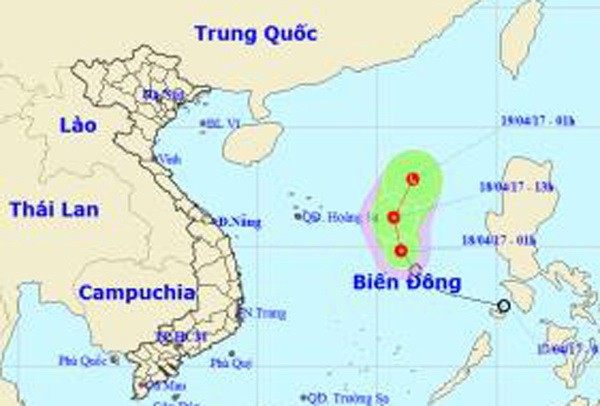 Position of the low depression zone in the East Sea.

The maximum wind near the center speeded up 40- 50 kilometers an hour.
 
The pressure is forecast moving the northwestward or the north- northeastwards in next 24 hours,, and after that it will be downgraded to a tropical depression zone.
 
By the early morning of April 19, it will be at 17.8 degrees north latitude and 116.5 degrees east longitude at 490 kilometers of the east northeastwards. The highest wind near the center will be below 40 kilometers.
In the following day, the damaged zone will be defined at 13.5- 18 degrees north latitude and 114 degrees east longitude.