This morning, a tropical low pressure was centered at 560 kilometers of southeastward of Paracel Island at 13, 1 degrees north latitude and 115, 6 degrees east longitude with its strong wind of level 6- 8, reported the National Hydrology Meteorology Forecast Center.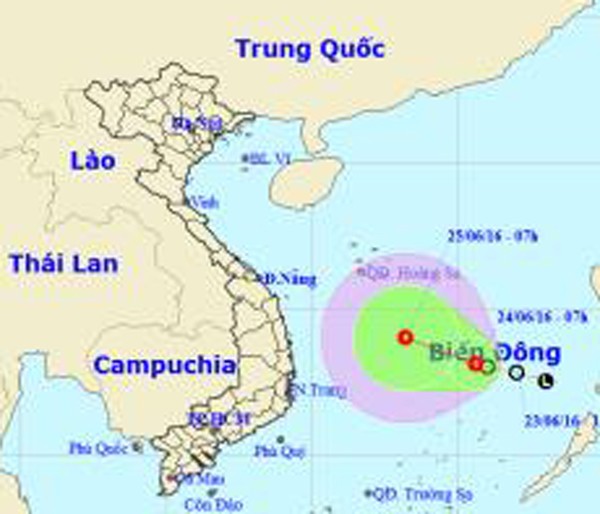 Direction of the tropical low pressure.

Within next 24 hours, the low pressure system will move toward the west northwest of the East Sea at 10 kilometer per hour, and then its operation is predicted to become stronger.

By tomorrow, it will be located at 330 kilometer of south southeast of Paracel Island, at 14, 0 degrees north latitude and 113, 2 degrees east longitude The strongest wind gusts level 6- 9.

Because of the influence of low pressure, the eastern territorial water of East Sea will see 6- 7 strong wind, even up to level 8- 9 and sea rough.

Besides, the strong operation of the low pressure accompanied with west southern monsoon caused showery weather, thunderstorm, southwest wind of level 5- 8 and big waves of 2- 3 meters in the southern territorial water from Binh Thuan to Ca Mau and Spratly Island.