Recent earthquakes that generate tsunamis in Indonesia have once again raised concerns about the possibility of tsunami earthquakes in Viet Nam's coastal areas. Will Viet Nam be able to warn of tsunami?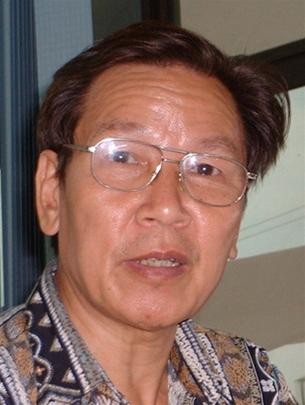 Mr. Nguyen Ngoc Thuy (Photo: Tuoi Tre)

Mr. Nguyen Ngoc Thuy, Head of the Ha Noi-based Geophysics Institute under the Viet Nam Institute of Science and Technology said:

-One condition for tsunamis is an undersea earthquake measuring over 6.5 on the Richter scale. However, among 100 such earthquakes only two or three can generate a tsunami because earthquakes that change the undersea topography causing a huge quantity of water as tsunami are rare.

In Viet Nam's territorial waters, the largest earthquake ever recorded was 6.8 on the Richter scale, so the likelihood of tsunami is affirmative, but minimal. 

- In case of an earthquake, can we observe and warn of a likely tsunami?
Indonesia's Pangandaran Beach after a tsunami in July 17, 2006 (Photo: Reuters)

-Existing earthquake observation stations of Viet Nam can record only big earthquakes at sea, and the record itself is very poor. Under a project on improving the capacity of tsunami warning and forecast, in 2007, around 15 well-equipped observation stations will be installed in coastal areas of Viet Nam.

Those stations can record earthquakes measuring 3.0 plus on the Richter scale, so we can observe undersea earthquakes and warn of likely tsunamis.

- What about our participation in the region's tsunami warning and observation network?

-Viet Nam is ready to participate in the Southeast Asian network. As scheduled, member countries will assist Viet Nam in installing three to five earthquake observation stations in the South China Sea (The East Sea) area next year.