A number of Vietnam Airlines flights from Vietnam to Taiwan (China) have been adjusted due to typhoon Dujuan, announced the airline on September 29.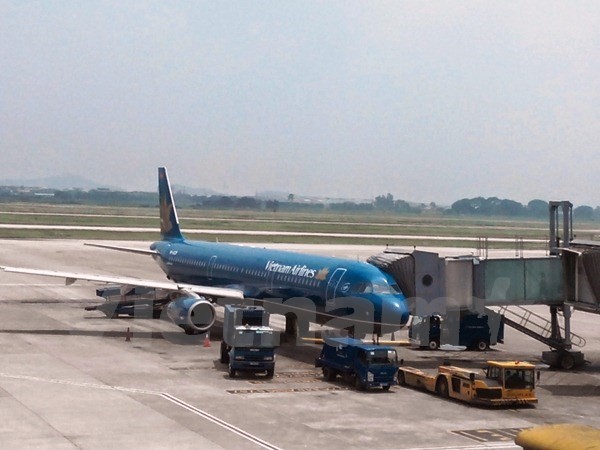 (Source:VNA)
Specifically, four flights between Hanoi, Ho Chi Minh City and Kaohsiung (Taiwan) – VN580, VN581, VN586 and VN587 – have been cancelled. Passengers on those flights have been rescheduled for flights on September 29.
Two flights between Ho Chi Minh City and Kaohsiung, VN582 and VN583, will use 309-seat Boeing 777s instead of the 184-seat A321s, according to Vietnam Airlines.
On September 28, two flights between Hanoi and Taipei, VN578 and VN579, were cancelled. Affected passengers could fly on September 29 and bigger jetliners Boeing 777 would be used for VN576 and VN577 flights between Hanoi and Taipei, the airline said.
Departure times for flight VN570 from Ho Chi Minh City to Taipei, which was scheduled at 16:50 September 28, will be changed to 08:30 on September 29, while that of flight VN571 from Taipei to Ho Chi Minh City will be adjusted to 14:00 on September 29 instead of 7:45 the same day.
Dujuan is forecast to land on the coast of China's Fujian province between the morning of September 29 and noon after reaching Taiwan on the night of September 28.