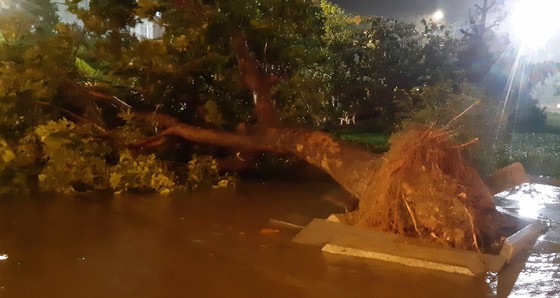 An uprooted tree in Quy Nhon city (Photo: SGGP)

Among these, Quy Nhon city of Binh Dinh province has seen it rain heavily and strong winds uproot trees.

According to the National Hydro Meteorological Forecasting Center, the storm was centered in the coastal waters off Quang Ngai, Binh Dinh and Phu Yen provinces at 8pm on October 30. Maximum sustained winds near the eye of the storm reaching level 9-10 moving 75-100 kilometers an hour.
In the next 12 hours, the typhoon is forecast to move west at the speed of 15 kilometers an hour and barrel up the area between Quang Ngai and Khanh Hoa before weakening into a tropical low pressure system.
At 7am on October 31, the center of the system will be in the Central Highlands with wind power reducing to level 6 travelling 40-50 kilometers an hour.
In the following 12-24 hours, the system will move west at the speed of 15-20 kilometers an hour and degrade into a low pressure zone in Cambodia.
From tonight to October 31, the typhoon is predicted to unleash medium to heavy rainfall in the Central region and the Central Highlands with precipitation totaling 50-250mm each rain. Particularly provinces from Thua Thien-Hue to Phu Yen will experience torrential downpour with total precipitation reaching 300-400mm each rain. It is forecast to hit 400-600mm in some places.
From October 31 to November 2, provinces from Thanh Hoa to Quang Tri will suffer rainfall measuring 100-200mm. Some places in Nghe An, Ha Tinh and Quang Binh will see it reach 300-500mm.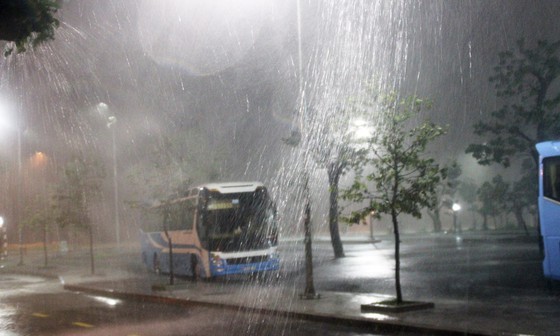 Heavy rain lashes Quy Nhon city, Binh Dinh province on October 30 (Photo: SGGP)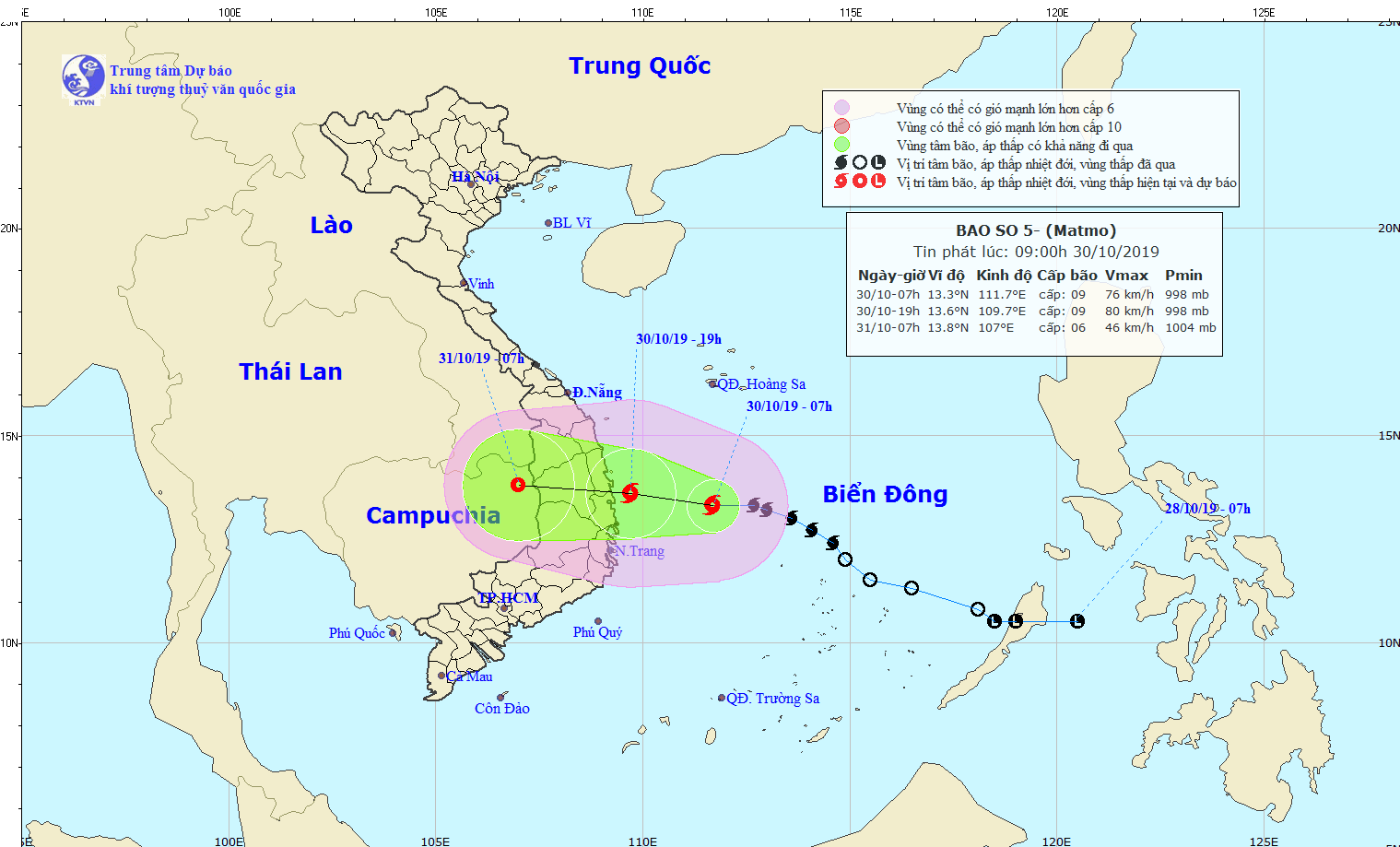 The photo shows the path of typhoon Matmo on October 30 (Photo: nchmf)