Le Thanh Hai, deputy director of the National Hydro Meteorological Forecasting Center, has said that hailstorms are difficult or not possible to predict with the country's present outdated weather observation system.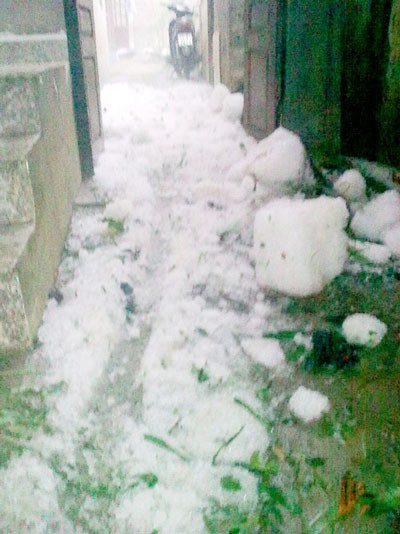 A recent hailstorm in the northern province of Lao Cai (Photo: Lao Cai Newspaper)
Meteorologists have listed five natural disasters that include hailstorm, tornado, whirlwind, lightning and heavy rain as calamitous, after storms, tropical depressions and storm-triggered flooding.
All these cannot be accurately predicted with the present outdated weather forecasting system, said Hai.
According to nature observations, hailstorms usually take place locally in provinces, in the northern mountainous regions and central coastal areas.
A meteorologist said that not only Vietnam but many other countries as well confront difficulties in forecasting hailstorms.