The National Steering Committee of Natural Disaster Prevent and Permanent Agency of United Nations in Vietnam yesterday co- hosted a seminar on planning and implementing measures against the impact of weather phenomenon El Nino and La Nina in Vietnam.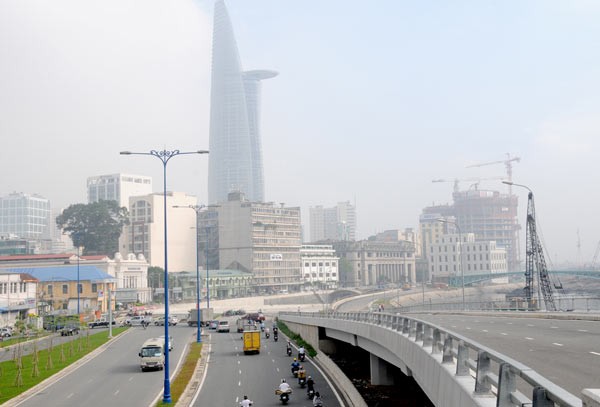 (Illustrative photo:SGGP)
At the seminar, Ministry of Agriculture and Rural Development of Vietnam said that not only international partners and organizations have currently donated US$ 16, 162, 000 but also many provinces across the country also have provided nearly VND 1, 400 billion helping Vietnam overcome consequences due to the weather phenomenon".
Currently, El Nino has seriously affected to 18 provinces and cities of the south central region, Central Highlands and Mekong Delta, a damage estimate of VND 15, 000 billion.
Mr. Tran Quang Hoai, Deputy Head of the General Irrigation Department said that Vietnam needs the support of VND 25, 000 billion for implementing the solutions against the El Nino in the period of 2016- 2020 .
This year, Vietnam needs VND 3, 734 billion using for production recover, provision of water filter, construction projects of drought and saltwater influx.
In the related weather news, the National Hydrology Meteorology Forecast Center reported that 'Nepartak' super storm landed in the coastal western territorial water of Taiwan Island (China) with the strongest wind of level 13- 16.
Today, the typhoon is predicted to hit the southeastward territorial water of Phuc Kien province (China).