Viet Nam is a good destination for foreign investors due to political stability and an improving investment environment.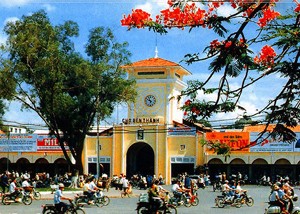 Ho Chi Minh City is an economic hub of Viet Nam
American business magazine Fortune has ranked Viet Nam as the fastest growing economy in Asia. Fortune's recent special issue about Viet Nam has an article describing business opportunities in Viet Nam in 2006 and investment outlook in the country.
The article says Viet Nam is the most effective economy in Asia. For the past ten years, increases in foreign direct investment and export growths have helped the economy grow by more than 7% a year.
The article adds that Viet Nam has selected a proper direction to develop a market economy during 20 years of reform policy, and the country has created big changes, resulting in really good achievements. World Bank reports said 60% of the country's population lived in poverty in 1993 but the rate fell to 25% in 2004. Viet Nam has created the best economic growths in Asia.

Given the effectiveness, international donors have pledged more official development assistance for Viet Nam and foreign direct investment inflows have increased. Intel, the world's biggest chipmaker, has recently announced plans to invest US$605 million in Saigon Hi-Tech Park.

Intel Chairman Craig Barrett (L) smiles during a ceremony on February 28 in Ho Chi Minh City to receive the investment license (Photo: Tuong Thuy)
Viet Nam attracted US$1.3 billion in FDI in the first two months this year. Intel's investment and five Korean investors' plans to build a residential area near West Lake in Ha Noi with US$314 million are good signals for 2006, promising that FDI this year would outstrip 2005 figures.
A point here is to keep improving the investment environment. What to do is to promptly clear red tape, which have been frustrating investors, like problems in customs and immigration procedures, and poor infrastructure conditions. An emerging problem is workers' strikes, which the Government discussed in the regular February sitting.