Diffrent from previous years when the floating flower market started on the 20th day of the last lunar month, this year the market kicked off on the 25th day.

People usually buy flowers to decorate their home starting on the 28th-29th day. Therefore we arrive in the city a few days later to save some money on land lease, and offer a good price to customers, said grower Bui Hien, an owner of a boat of yellow apricots and kumquat trees.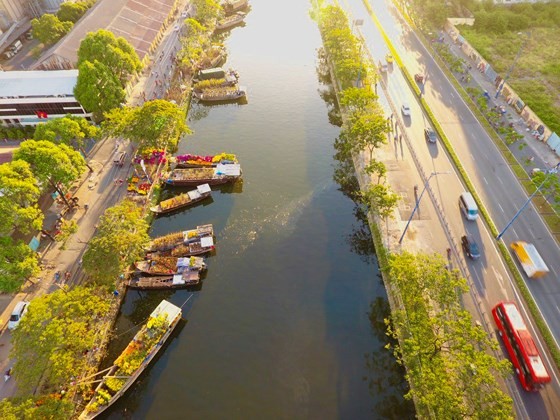 Boats with yellow apricot trees gather at Binh Dong wharf.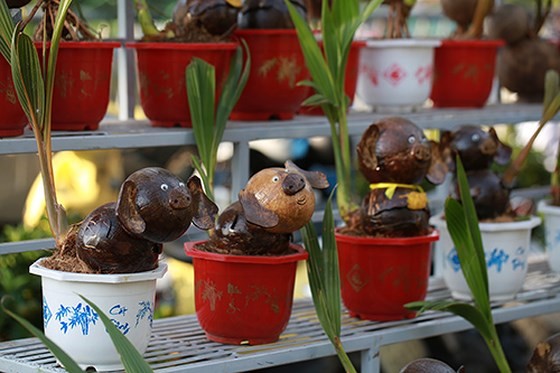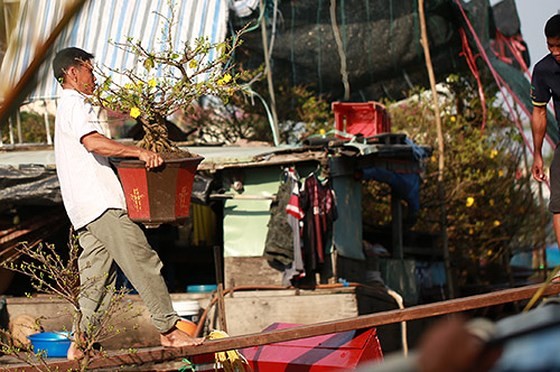 People carry flowers from boats to the mainland for sale.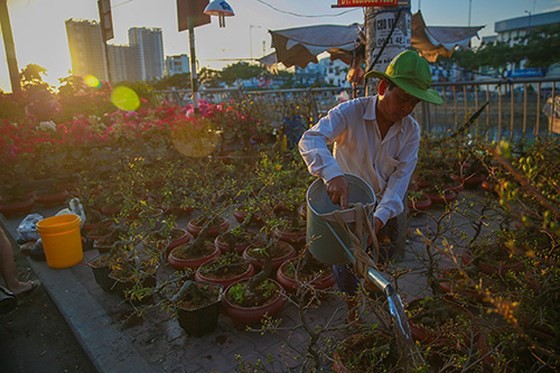 The man Watering yellow apricot trees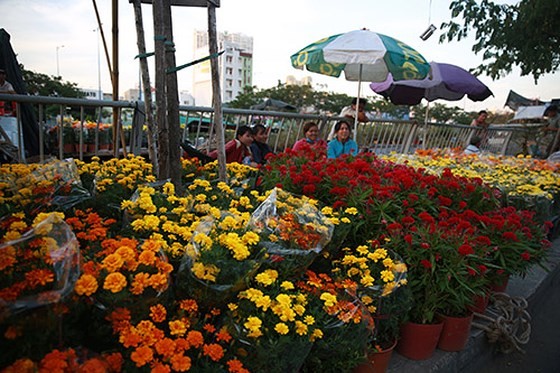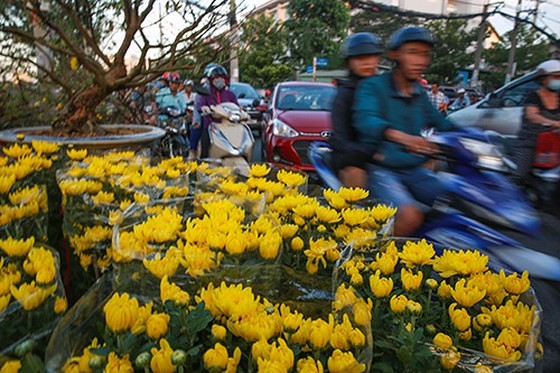 Yellow daisy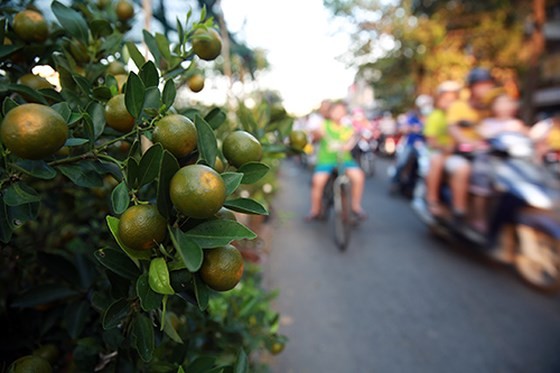 Kumquat is a symbol of happiness, longevity, luck, and health in New Year.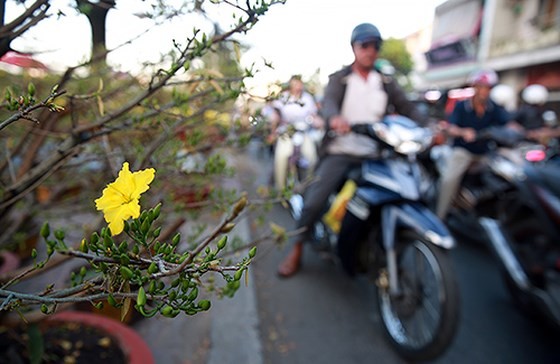 Yellow apricot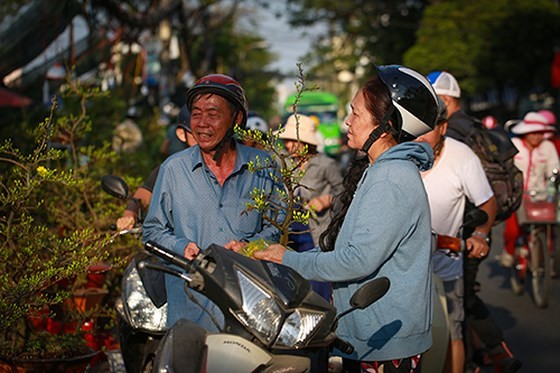 Customers are choosing yellow apricot in the flower market.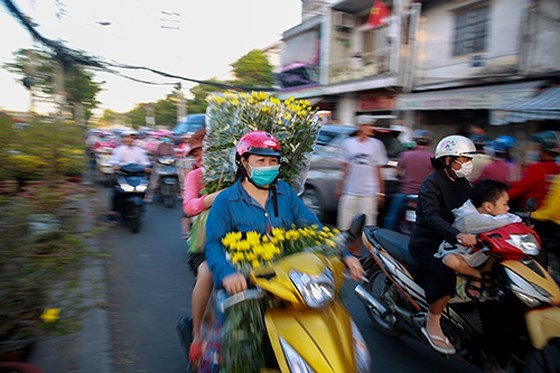 Carrying flowers home