The capital's biggest int'l event under theme of "Cultural heritage with integration and development, Hue - one destination five heritage properties" will include a series of cultural activities with the participation of local and international art troupes.

According to the organization board, around 36 international fine art delegations from Korea, Israel, Russia, France, Spain, Belgium, Slovakia, Brazil, and Colombia…, and the domestic fine art delegations from Ha Noi, Ho Chi Minh City and Thua Thien- Hue will join in the cultural event.
As an international event, the festival will offer highlight events, such as Royal banquet, street festival, a concert marking musician Trinh Cong Son's death anniversary, Rural Market on Festive Day in Huong Thuy district, and a special art performance presenting the building of the capital and implementation of the country's sovereignty, unity of whole nation.
The organization board has received a grant of more than 21.4 billion VND (US$936,135) from sponsors.
The event will be also a chance to introduce to international visitors the UNESCO heritages of the old capital of Vietnam, including Hue Complex of Monuments, Hue Royal Court Music, Woodblocks of Nguyen Dynasty, Nguyen Dynasty's royal documents and the royal literature on Hue royal architecture.
The 2018 Hue Festival would be a venue for international arts exchanges between countries. The biennial festival aims to promote Vietnamese and Hue culture and the tourism-socio-economic development of Thua Thien-Hue Province, said the organization board.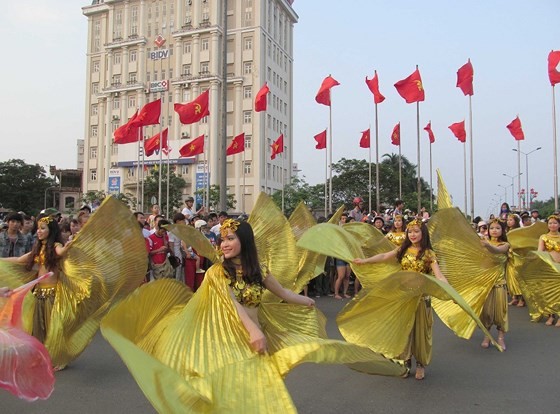 Street festival in the event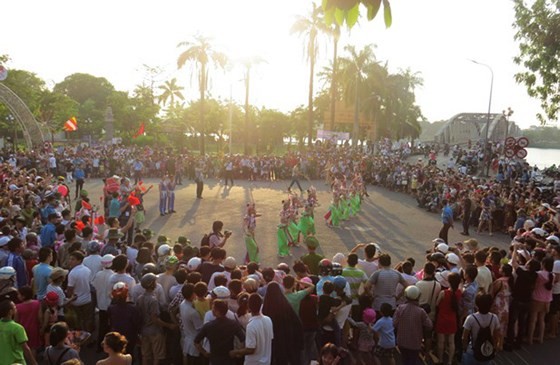 Street festival in the event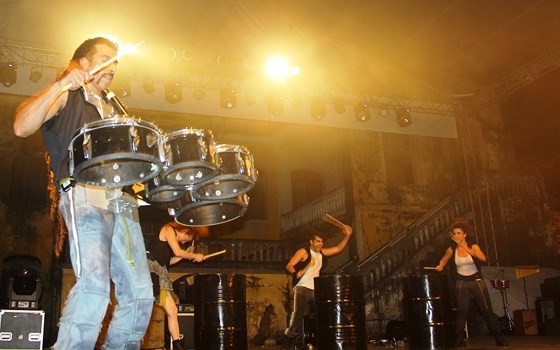 International art troupes join the festival.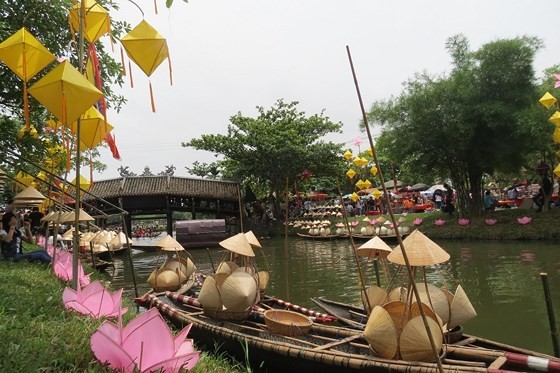 Reviving traditional market festival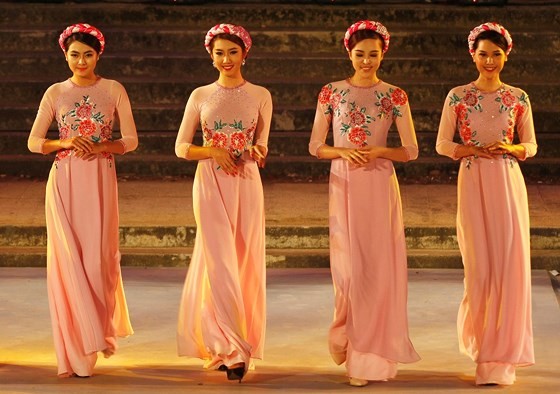 Ao Dai fashion