The artifacts are mostly from the 19th and 20th centuries and made of gold and gemstones. Items that were carefully carved with highly sophisticated decorative patterns including ink stones, pens, paperweights, brushes, chopsticks, bowls and more presenting sophisticated patterns.
The exhibits were selected from artifacts of the Summer Palace (also known as Palace 3) of Bao Dai, the last king of Nguyen Dynasty in Vietnam. The palace was handed over to the Government after 1975.
The exhibition offers the public a closer view of Nguyen dynasty's royal objects, which have been preserved carefully.
Selected objects on display at the exhibition: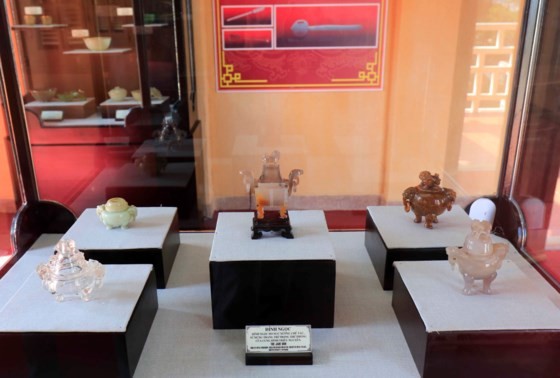 Gemstone incense burners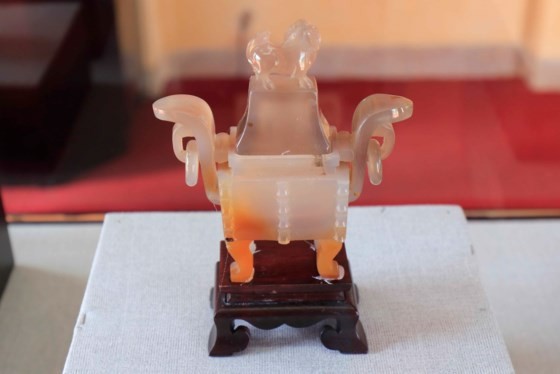 A gemstone incense burner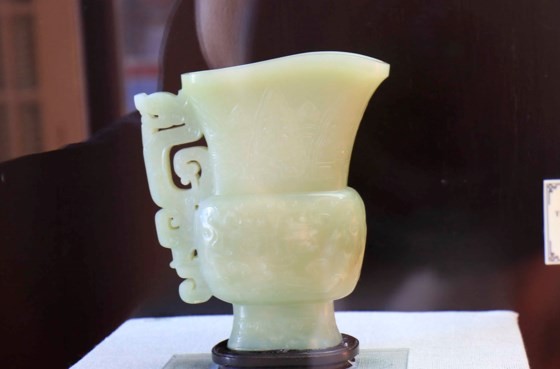 A gemstone vase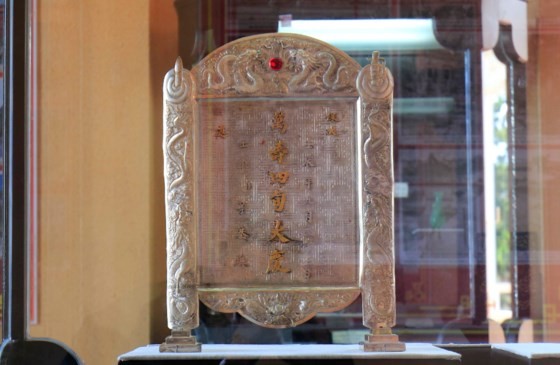 A silver stele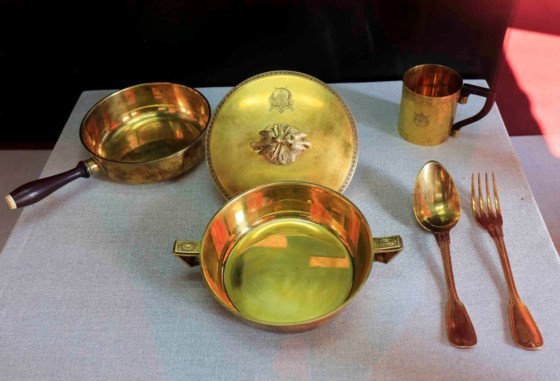 Gold cooking supplies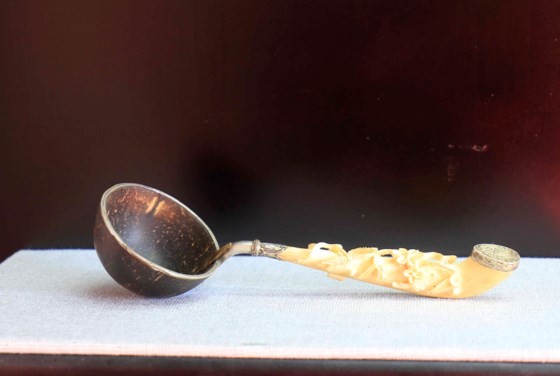 A spoon with floral tendrils on its handle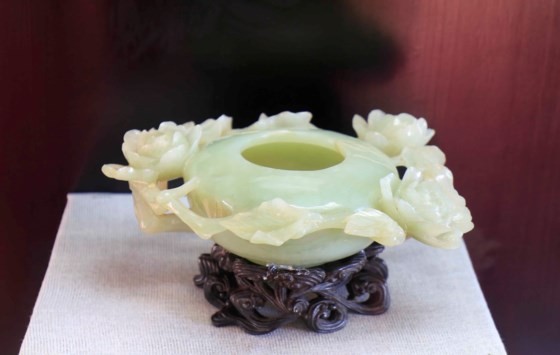 A gemstone incense burner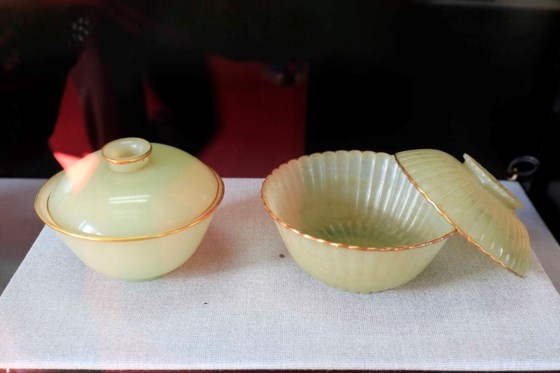 A gold-plated gemstone bowl