The Mirror House which is a place closely related to the childhood memories of most 6x,7x and 8x generations in the capital was built by the Czechoslovak Government in 1979.

The architect of Czechoslovakia built the house inspired by a giant shell. The entrance is the mouth. The round spiral building with the maze leads into the innermost of the house. There is a round room with eight deformed mirrors.
The perimeter of the house is 60m. Its highest and lowest parts are 7.2m and 4.8m respectively.
Painter Nguyen Thu Thuy redecorated the Mirror House, using millions of colorful tiny ceramic mosaic tiles under the theme of ocean to inspire love for the sea and island for children. Ha Long Bay and Truong Sa (Spratly) archipelago are two major ideas. There are images of the bottom of the ocean with spectacular sea creatures, such as fishes, shells, corals, flowers and among.
Thuy and her team took three months to complete the project for the opening ceremony in October.
In May, artist Nguyen Thu Thuy and her colleagues of the New Hanoi Art Company won the bronze medal at the 10th International Design Awards (IDA) in the US for their mural painting at Da Nang International Airport. She also received a consolation prize for her "Love heart for Hanoi" sculpture. In 2015, the Vietnamese artist was awarded the Honorable Mention Prize in the Other Products Designs Competition of the 8th International Design Awards (IDA) for the "Hanoi Lotus Fountain" Project.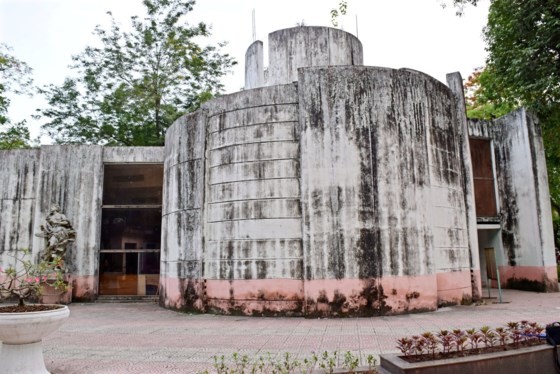 The Mirror House before makeover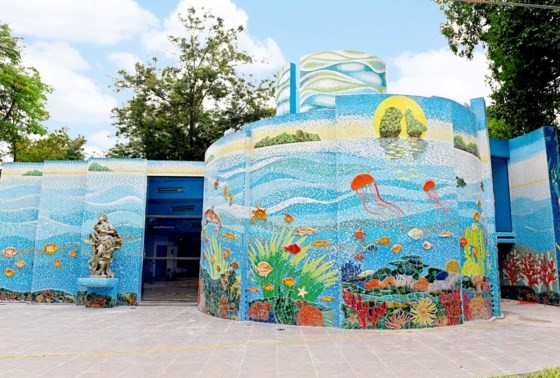 The Mirror House after makeover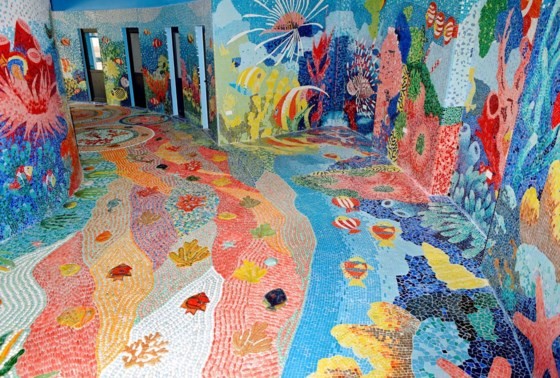 Inside the Mirror House