From the beginning of the seventh lunar month to the eighth lunar month, more than 100 shops have charmed visitors with thousands of colorful lanterns of both traditional and modern designs in various shapes and sizes.

Many families have flocked to the street to enjoy and buy lanterns for their children.
Although cheap and modern foreign toys have flooded the market, Vietmamese traditional glass paper lanterns have recently attracted local consumers. Traditional handicraft villages of making glass paper lanterns have created new models and diversified shapes to draw children as well as keeping the unique tradition alive by producing traditional lanterns for the Mid-Autumn Festival.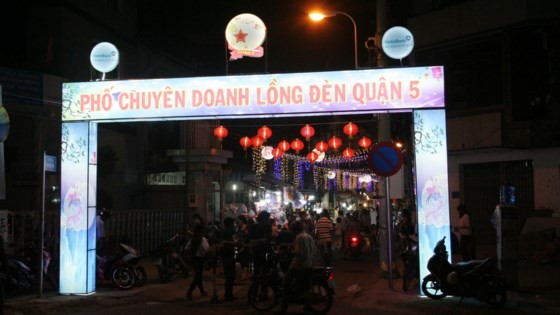 The entrance gate to the lantern street