This year's Earth Day was held on April 22 by the Center for Environment and Community Research (CECR) under a message of "Let's participate and take action for Vietnam's fresh water source".

Attending in the activity also were the General Department of Environment, the US Embassy in Vietnam, Standard Chartered Bank Vietnam, Lock & Lock Vietnam Company and New Quantum Vietnam Company.
1,000 students from universities in Hanoi participated in cycling, cleaning- up lakes and park, bringing garbage from their household in exchange for gifts, and educational mini- games about the environment protection.
There were some photos posed at the event: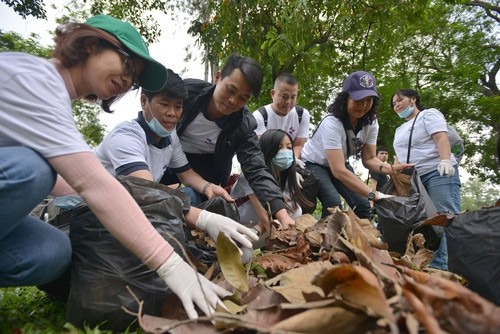 Young people collect garbage at Thong Nhat Park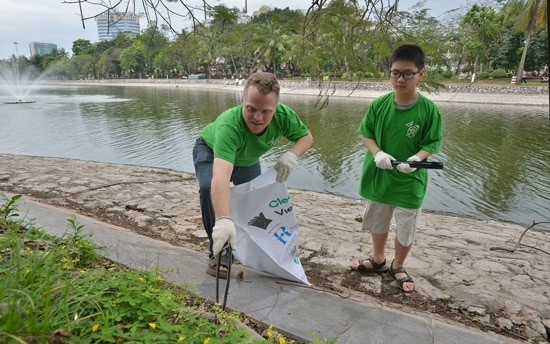 Volunteers join in protecting environment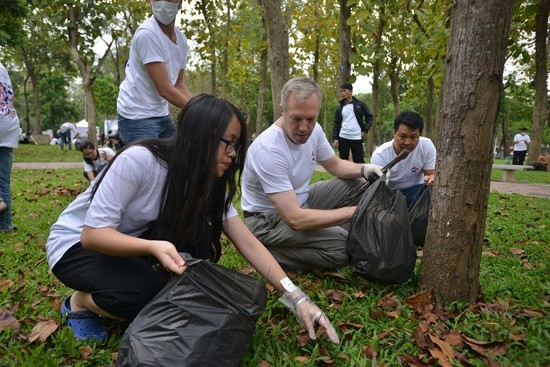 US ambassador to Vietnam Ted Osius and young people collect garbage