Caravan tours are becoming a new brand of Viet Nam tourism, the head of the Travel Department under the National Tourism Administration said recently.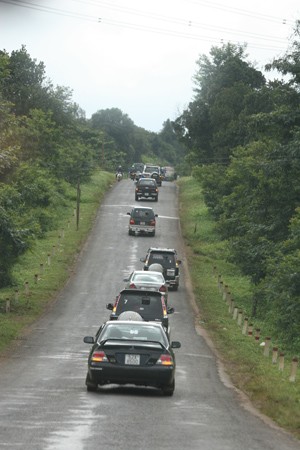 A caravan group on tour in Viet Nam
Mr. Vu The Binh said about 2,000 international caravan cars have visited Viet Nam over the past three years since this way of traveling started in the country.
If the Government approves regulations to allow both left-hand and right-hand drive cars to enter Viet Nam, the number of caravan tours to the country this year would be equal to the total of all previous years.
Recently, the National Tourism Administration have organized different programs to further promote the domestic hospitality industry to overseas markets, such as a caravan tour through six Southeast Asian countries, and carrying out surveys in Laos and Cambodia to prepare for a planned program called "three countries – one destination", and designed to attract more tourists to the three Indochinese nations.