Ho Chi Minh City has many plans to further develop its hospitality industry, the southern hub's tourism chief told Sai Gon Giai Phong newspaper.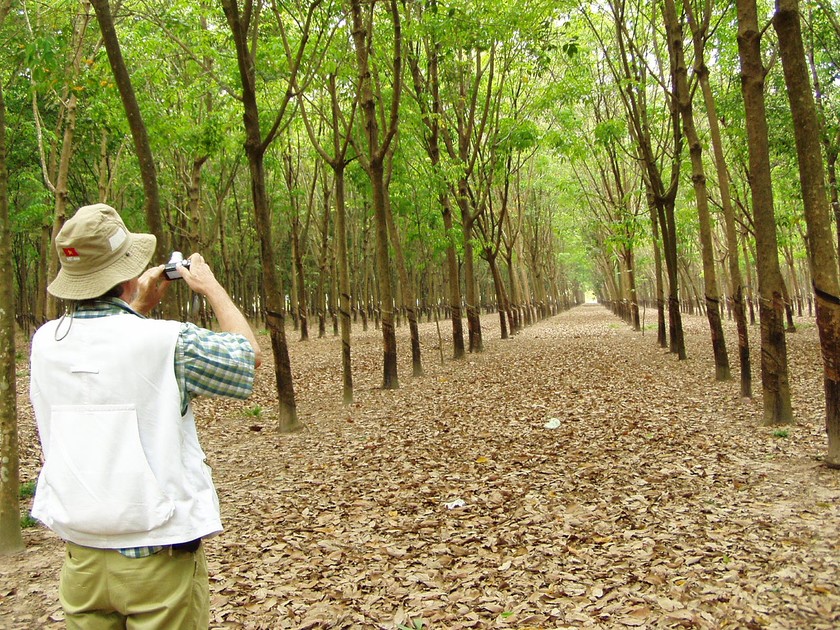 A foreign tourist takes snapshots of a rubber plantation near the tunnels of Cu Chi, a famous tourist site in HCMC
Ms. Dong Thi Kim Vui, director of the city's Tourism Department, said HCMC is developing tourism in districts 9, Can Gio, and Cu Chi, which are on the outskirts. The city seeks to boost eco-tourism in Can Gio, home to the UNESCO-recognized Can Gio Biosphere Reserve. These plans are being conducted step by step and will be ready later next year.
The completion of a road from nearby Sac Forest to Can Gio at the same time will contribute to developing tourism in the area, she added.
Promoting leisure and medical tourism, which includes spa and health treatment services, is another direction, said Ms. Vui.
"We are encouraging investment in hospitals and healthcare services to develop the preeminent model in the region."
The project to expand the entertainment complex at the Cultural Historical Park in District 9 is also underway. The investment to build six metro routes will also contribute to the tourism sector.
The city also plans to build a walkway on Nguyen Hue Boulevard in its heart and upgrade Bach Dang Port. However, these projects are still under study because they are related to other ongoing projects, Ms Vui said.
According to her, the annual growth of the number of tourists coming to HCMC is currently 15%, but the growth rate in hotel rooms is only 3.5%. More hotels are under construction but most of them will not be ready until 2010.