Vietnamese-Canadian guitarist Nguyen The An and violinist Nguyen Phuc The Khai will play together with the Vietnam Opera and Ballet Theatre in a concert on July 1 at the Ha Noi Opera House.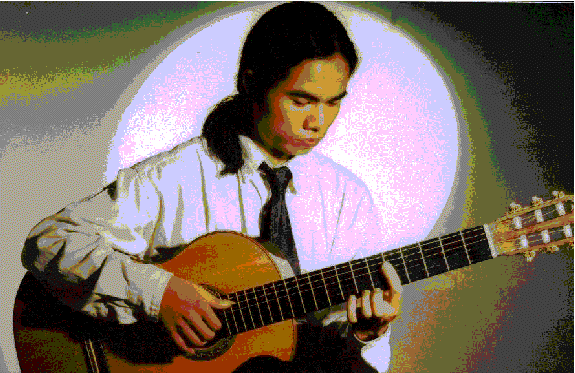 Vietnamese-Canadian guitarist Nguyen The An is famous for his crazy tremolo technique
The concert is one of the activities to mark the 35th anniversary of diplomatic relations between Vietnam and Canada.
Both An and Khai started playing the music at an early age and used to be lecturers at the former Ha Noi Music Conservatory.
An went to Canada for his further study at Western Ontario University while Khai continued his study at Singapore Conservatory.
The performance is free and ticket can be collected at the Canadan Embassy. Contact (04) 734-5032.