HCM City will host a festival of Italian art and culture featuring traditional music and dances, a food fair, a photo exhibition of Milan's fashion, and screenings of Italian films from June 12 to July 9, according to the Italian Trade Commission.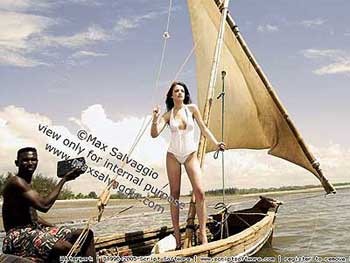 A fashion photo by Max Salvaggio
The city's first Italian Cultural Days will start with a photo exhibition of Italian fashion famous contemporary photographer Max Salvaggio at Y Ngoc–Sy Hoang gallery at 135 Nam Ky Khoi Nghia Street in District 1, June 12-24. The exhibition will display more than 20 pictures which were published on the covers of the world's leading fashion magazines and present trends and modern vogue of the city of fashion.

Scheduled next is Italian film week. This will include three award-wining films: "Facing Window", "Caterina in the Big City", and "Agata and the Storm". These films will be screened free of charge at the Institute of Culture Exchange with France at 31 Thai Van Lung Street in District 1 on June 13, 16, 18, 20, 23 and 25.

A food fair will introduce to Italian traditional dishes at Park Hyatt on June 21. In addition, the Italian Trade Commission will cooperate with Metro Cash & Carry in Viet Nam to launch a promotion program for Italian food and wine in the Metro chain of supermarkets.