The 2008 Southern Fruit Festival will be held in Suoi Tien Amusement Park in Ho Chi Minh City's District 9 from June 1 to August 30.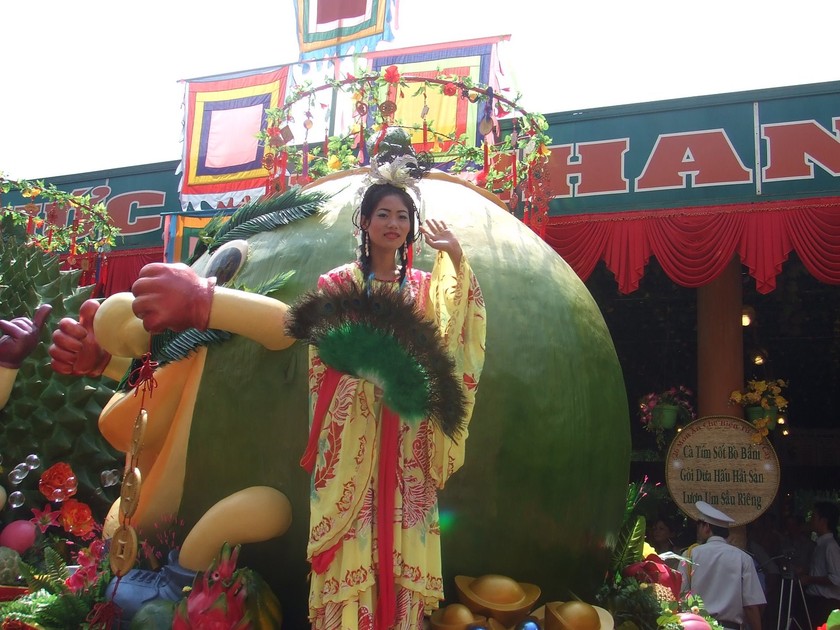 A scene in the Fruit Festival in Suoi Tien last year
The three-month festival will include many activities such as artistic fruit arrangements, impressive fruit sculptures, fun fruit eating contest, exciting fruit games, and seminars about fruit, as well as the introduction of new fruits.
About 60 artists will showcase their talent in the fruit arrangements contest, which will highlight typical fruits of the southern region.
The organizers announced last week that the festival is an annual highlight not only for fruit sellers but also for local and international tourists, who can get an overview of the nation's diverse fruits.
Suoi Tien Park has recently attracted lots of tourists from Cambodia, and at least one day, as many as 3,000 Cambodians visited the park.