A grand music gala featuring renowned singers from Viet Nam and Japan will take place in Ha Noi and Ho Chi Minh City at this month's end to mark the 35th anniversary of the establishment of diplomatic ties between the two countries on September 21, 1973.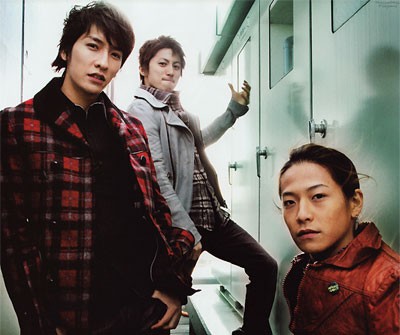 W-inds, a famous Japanese band will perform in the music gala
The gala titled "This peace, We have dreamed" will be held on May 24 at the National Convention Center in Ha Noi and on May 26 at the Hoa Binh Theatre in District 10, HCMC. Japanese singers Godai Natsuko, Akikawa Masafumi, Rimi Natsukawa, and Shimatani Hitomi, W-inds as well as Vietnamese pop stars Hong Nhung, My Linh, My Tam, Quang Dung, Lam Truong, and Tan Minh will participate in the show.
It will be broadcast live on Viet Nam Television's VTV Channel and Japan's NHK Channel.
Meanwhile, Japanese violinist Anna Sowanna Takeda, 16, will arrive in Ha Noi to take part in a show called "Violin Talents" scheduled for May 28 to 29, part of the celebrations for International Children's Day (June 1).
She is expected to play several pieces by world famous composers, including Haydn, Mozart, Rossini and Wienniawsky.
"Violin Talents" will also include Hungarian violinist Vilmos Olah and the symphony orchestra of the Viet Nam Opera Theatre, conducted by Japanese Yoshikazu Fukumura.
Anna Sowanna Takeda took up violin when she was five. She has won many prizes at local music competitions and performed in many countries.